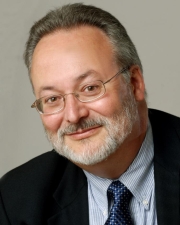 J. Keith Gilless
Title
Dean Emeritus & Professor Emeritus of Forest Economics
Department
Dept of Agricultural & Resource Economics
Dept of Environmental Science, Policy & Management
Research Expertise and Interest
environmental policy
,
resource economics
,
forestry
,
forest economics
,
wildland fire
Research Description
My research interests are in the application of economics and systems analysis to forest resource economics and management problems. My research program has included work on econometric forecasting for forest industries, international trade in forest products, analysis of resource-dependent local economies, forestry development, harvest scheduling models, and wildland fire protection planning.
In the News
November 4, 2020
UC Berkeley scholars awoke Wednesday, Nov. 4 to signs of a deeply divided U.S. electorate, and no blue wave on the horizon. Despite a surge in early voting, ballots were still being counted in several battleground states. As of noon that day, the race between President Donald Trump and his Democratic challenger Joe Biden remained too close to call. 
July 1, 2014
The University of California is launching an initiative to marshal resources across the UC campuses — including Berkeley's 90 courses, 150 faculty and staff and multiple institutes and centers devoted to the study of agriculture and food — to address global food challenges.
November 15, 2011
The University of California will double the size of its research forests as a result of a land donation approved Nov. 16 in Sacramento. The transfer is the largest single acquisition of forestland in the University's history.