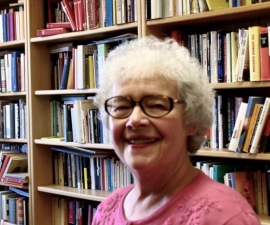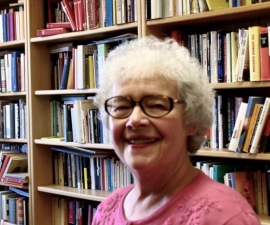 Research Expertise and Interest
semiotics, linguistic and literary methods, anthropological linguistics, linguistic archeology, paralanguage, Old Saxon, Old Frisian, linguistic fieldwork, socio-cultural and cognitive approaches to language variation and language change, contrastive analysis and linguistic methodology, Gothic, Modern High German and its dialects, Old/Middle High/Early New High German
Research Description
Professor Rauch, Ph.D. University of Michigan, at Berkeley since 1982 (previously at Wisconsin, Pittsburgh, Illinois). Articles in numerous scholarly journals and books.
Books: The Phonology/Paraphonology Interface and the Sounds of German across Time (2008); The Gothic Language: Grammar, Genetic Provenance and Typology. Readings 1st ed. (2003), 2nd ed. (2011); Semiotic Insights: The Data Do the Talking (1999); The Old Saxon Language: Grammar, Epic Narrative, Linguistic Interference (1992); The Old High German Diphthongization: A Description of a Phonemic Change (1967). Editor, three series: Berkeley Insights in Linguistics and Semiotics, Berkeley Models of Grammars, Studies in Old Germanic Languages and Literatures. Co-editor: Approaches in Linguistic Methodology (1967); Der Heliand (1973); Linguistic Method: Essays in Honor of Herbert Penzl (1979); The Signifying Animal:The Grammar of Language and Experience (1980); Language Change (1983); The Semiotic Bridge: Trends from California (1989); On Germanic Linguistics: Issues and Methods (1992); Insights in Germanic Linguistics I (1995),II (1997); Across the Oceans (1995); Semiotics Around the World: Synthesis in Diversity (1997); New Insights in Germanic Linguistics I (1999), II (2001),III (2002). Founder and editor: Interdisciplinary Journal for Germanic Linguistics and Semiotic Analysis, now in its seventeenth year.
Among her awards and honors are: Guggenheim Fellow; National Endowment for the Humanities / National Science Foundation grants; Outstanding Woman on Campus; Vice President / President, Semiotic Society of America; Distinguished Alumnus; President of the Fifth Congress of the International Association for Semiotic Studies; Life member, Linguistic Society of America / Modern Language Association; Honorary Member, American Association of Teachers of German; Who' s Who in America; Founder/Director: Semiotic Circle of California, Bay Area German Project, Berkeley Germanic Linguistics Roundtable. Festschrift: Interdigitations: Essays for Irmengard Rauch (1999). Eighth Thomas A. Sebeok Fellow 2011.