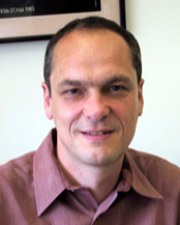 Heinrich Mintrop
Title
Professor of Education
Department
Berkeley School of Education
Research Expertise and Interest
educational equity
,
policy analysis and evaluation
,
urban leadership
,
urban schooling
,
achievement issues
,
international education
,
leadership
,
principalship
,
school culture
Research Description
As a researcher, he explores how educational policies form institutional structures that in turn shape teaching and learning in schools. He is particularly interested in the tension between student achievement and citizenship, accountability and democratization. He examined these relationships, first, in East German schools that underwent fundamental changes after the collapse of socialism. , , In recent years, Dr. Mintrop has turned to the issue of school accountability, particularly in low performing schools.