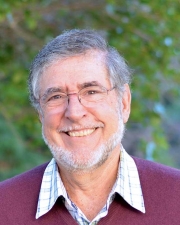 Gordon W. Frankie
Department
Dept of Environmental Science, Policy & Management
Research Expertise and Interest
policy
,
environmental policy
,
environmental science
,
pest management
,
& management
Research Description
The research focus in my lab is on the behavioral ecology and community organization of solitary bee species in selected environments in California and Costa Rica. During the past 21 years we have been documenting bee diversity, seasonality, and host plant preferences of most species at several northern California sites and three sites in a seasonal dry forest in Costa Rica. For several temperate and tropical species, we are also systematically monitoring changes in annual bee frequencies and documenting the types of mortality factors that may be related to the observed fluctuations recorded. During the past five years the research has shifted from pure wildland studies to comparative bee studies in wildlands and urban residential gardens. This shift has resulted from the discovery in my lab that urban residential areas can support high diversities of local bee species. The new work is also related to the phenomenon of global pollinator decline and the broad search for new ways to conserve and protect pollinators in a variety of habitats, including urban. New studies pursuing the comparative examination are in progress throughout California and in several sites in Costa Rica.