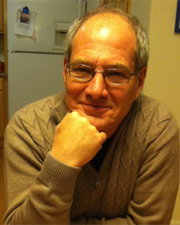 Geoffrey Koziol
Title
Professor of History
Research Expertise and Interest
medieval history
,
History of Medieval Christianity
,
Medieval Political Institutions
Research Description
Politics and ritual, monasticism, political power and religious discourse (especially their points of intersection), popular mythologies of the middle ages, diplomatic (i.e., the study of charters and diplomas). More specifically, kingship, historiography, women, monasticism, the cult of saints, ritual, liturgy, propaganda, political theory, and the transformation of political communities from kingdoms to states. In my research I tend to work on the period between 840 and 1100, particularly in the West Frankish/French kingdom, though I teach undergraduates and advise graduate students far beyond that specialty. I am currently working on a book with the working title, "Defending the Middle Ages."