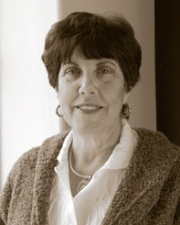 Francine Masiello
Title
Sidney and Margaret Ancker Distinguished Professor
Department
Dept of Comparative Literature
Dept of Spanish and Portuguese
Research Expertise and Interest
gender theory
,
culture
,
globalization
,
comparative literature
,
Spanish
,
Latin American literature of the 19th and 20th centuries
,
comparative North and South literatures
Research Description
I have taught and written about Latin American literature from the nineteenth to the twenty-first centuries. My focus has been on North/South cultural relations, literature and politics, gender theory and culture. My most recent book is titled The Senses of Democracy: Perceptions, Politics, and Culture in Latin America  (2018), a study of the representation of the senses during moments of crisis in Latin America from the early nineteenth century to the present.