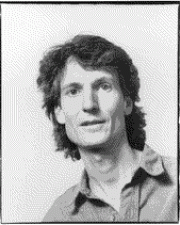 Donald Moore
Title
Associate Professor
Research Expertise and Interest
ethnicity
,
development
,
cultural politics
,
race
,
and identity
,
spatiality and power
,
governmentality
,
environment
,
postcolonial theory
,
Africa
Research Description
Donald Moore's work focuses on power, spatiality, and race. He has conducted over 30 months of ethnographic fieldwork on agrarian micro-politics in Eastern Zimbabwe. This work explores the cultural politics of landscape and identity, focusing on both colonial and postcolonial governmentality, those assemblages of practice that promote self-disciplining subjects. He uses both historical and ethnographic prisms to examine racialized regimes of rule in southern Africa, notably conflicts over land, labor, and livelihood. This ethnographic work on situated strugglestries to bring a more enlivened spatial sensitivity to contemporary anthropological formulations of the cultural politics of place, power, and identity. A brief period of field research in South Africa focused on post-apartheid land claims and the cultural politics of recognition and redistribution.
More recent work maps an emergent field of the cultural politics of race and nature. How do race and nature work as contested terrains of power? Drawing from Race Critical Theory, postcolonial theory, and the field of environmental politics, this project tracks the traffic between nature and culture that routes through historically specific formations of racism. Part of this work resulted in a collaborative project that produced the co-edited Race, Nature, and the Politics of Difference (Duke, 2003).
On campus, he is one of the core faculty members in the interdisciplinary Environmental Politics initiative, housed within the Institute of International Studies. He remains actively involved in African Studies; in the African Diaspora Program (within African-American Studies); and with the Graduate Group in Women, Gender, and Sexuality. Inside the department, his research and teaching interests include: governmentality; cultural politics; spatiality and power; environment and development; race and the politics of difference; and postcolonial theory. He iscurrently on the editorial boards of Cultural Anthropology and Society and Space, a journal of Critical Human Geography.