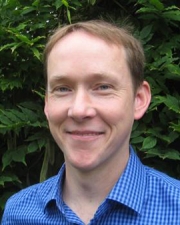 Devin Coleman-Derr
Title
Adjunct Associate Professor/Principal Investigator
Department
Dept of Plant and Microbial Biology
Research Expertise and Interest
Plant
,
Microbiome
,
Environmental Stress
,
Drought
,
Sorghum
Research Description
Our laboratory investigates the effects of drought and other abiotic stresses on the microbiomes associated with Sorghum bicolor and other grass species. With the world population expected to reach 9 billion by 2050, it is estimated that the global food supply will need to increase by 70 percent to meet rapidly rising demand.  Changes in the global climate may well compound this challenge, as predicted increases in environmental stresses, such as drought and high-salinity, are expected to reduce crop productivity.  Recent studies demonstrated that microbial symbionts of crop plants are capable of enhancing the abiotic stress tolerance of their host.  However, only a tiny fraction of plant microbiomes have been uncovered and evaluated.  Thus, research and new tools are needed to develop a better understanding of the interrelationship between crop plant abiotic stress tolerance and crop plant microbiomes.
In the News
April 16, 2018
New research demonstrates that exposing sorghum plants to drought conditions can shift the balance between specific types of microorganisms found within their root systems.