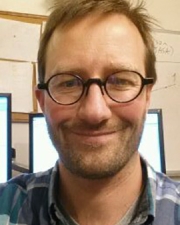 Daniel Acland
Title
Assistant Adjunct Professor
Department
Goldman School of Public Policy
Research Expertise and Interest
behavioral economics
,
behavior change
,
benefit-cost analysis.
Research Description
Dan Acland is a behavioral economist whose research focuses on the theory, practice, and political science of behavior change. In addition he is a specialist in benefit-cost analysis and cost-effectiveness analysis.  Past work has included a field experimental test of behavioral-economic theories of habit-formation and health-related behavior change, as well as a large-scale online experiment on the effectiveness of voluntary self-control mechanisms for online game players. Current and ongoing projects include development of a theoretical model of bounded rationality in future self-control beliefs and an online survey-experiment test of the political psychological dimensions of behavioral-economic inspired public policy agendas. In addition, Dr. Acland has collaborated on a cost-effectiveness study of incentives for HIV peer-recruitment, and on a comparison of the theoretical foundations of financial incentives and gamification for public-health related behavior change.  Dr. Acland is an active member of the interdisciplinary Behavior Change Research Network at U.C. Berkeley. His teaching includes a graduate class in benefit-cost analysis, and an undergraduate class in behavioral-economics and public policy.