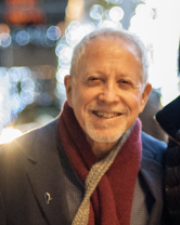 D.A. Miller
Title
Professor of the Graduate School
Research Expertise and Interest
the novel
,
gay and cultural studies
,
classic cinema
,
Hitchcock
Research Description
D. A. Miller is John F. Hotchkis Professor Emeritus and currently Professor of the Graduate School.   He received his Ph.D. in Comparative Literature from Yale University in 1977 and has taught at Columbia and Harvard as well as at Berkeley, where he has been a member of the English Department since 2000. Professor Miller works in the areas of nineteenth-century fiction, film, and gay and cultural studies.  His recent courses have addressed the postwar European art film, queer cinema, close reading, and the work of Hitchcock, Poe, and Proust, among others.  His books include Hidden Hitchcock (University of Chicago, 2016); 8½ (BFI, 2008); Jane Austen, or the Secret of Style (Princeton University Press, 2003); Place for Us: Essay on the Broadway Musical (Harvard University Press, 1998); Bringing Out Roland Barthes (University of California Press, 1992);  The Novel and the Police (University of California Press, 1988); and Narrative and its Discontents (Princeton University Press, 1981).  Professor Miller also serves on the editorial boards of differences, Film Quarterly, and Novel: A Forum on Fiction.  For many years, he wrote a regular column for Film Quarterly called "Second Time Around."  In 2013, he was elected a member of the American Academy of Arts and Sciences.
He is currently writing a book on Alfred Hitchcock.