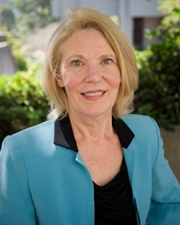 Research Expertise and Interest
economics
,
labor
,
labor market institutions
,
inequality
,
climate change
Research Description
Clair Brown is a professor emeriti in the Department of Economics, and is the Director of the Center for Work, Technology and Society.  Her research interests focus on creating a sustainable economy that shares prosperity and cares for all people. Her research team has developed the Sustainable, Shared-Prosperity Policy Index that ranks 50 countries by their policies to protect the environment and to structure markets and provide government services that share prosperity and opportunity. Her research teams also analyze the financial risks of investing in the fossil fuel industry. These projects relate to her teaching and research on Buddhist Economics, which provides a framework for a holistic market model that provides well-being for people and the planet. Clair also works with Development Engineering graduate students, who are applying technology to help improve the quality of life of people around the world. 
In the News
February 18, 2014
A new study by UC Berkeley and Massachusetts Institute of Technology (MIT) researchers finds that the practices of outsourcing and offshoring jobs appear to have both positive and negative effects on American jobs and wages.