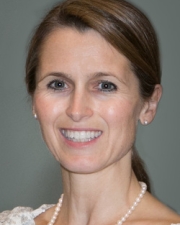 Catherine Wolfram
Title
Professor of Business Administration
Research Expertise and Interest
climate change
,
energy efficiency
,
regulation of business
,
energy and environmental markets
Research Description
Wolfram has published extensively on the economics of energy markets. She has studied electricity industry privatization and restructuring around the world and has analyzed the effects of environmental regulation, including climate change mitigation policies, on the energy sector. She is currently implementing several randomized control trials to evaluate energy efficiency programs. She also has ongoing work analyzing energy use in the developing world.
In the News
June 24, 2015
Philomathia Innovation Seed Fund recipients Catherine Wolfram and Meredith Fowlie carried out a rigorous study that found surprisingly low savings relative to costs in part of a nationwide effort to improve home energy-efficiency.