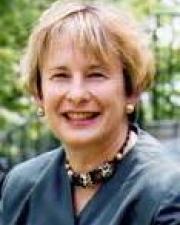 Catherine Koshland
Title
Professor; Vice Chancellor for Undergraduate Education
Department
Dept of Energy & Resources Group
Goldman School of Public Policy
Research Expertise and Interest
air pollution
,
metals
,
energy
,
resources
,
environmental human health
,
mechanistic analyses of combustion products in flow reactors
,
control strategies in urban airsheds
,
pollutant formation
,
chlorinated hydrocarbons
,
particulates
,
industrial ecology
Research Description
Professor Koshland's research is at the intersection of energy, air pollution and environmental (human) health. It is conducted at multiple scales, from mechanistic analyses of combustion products in flow reactors to control strategies in urban airsheds.. Her combustion research has focused on pollutant formation particularly involving chlorinated hydrocarbons and particulates, and the development of advanced diagnostic tools for non-intrusive monitoring of combustion species including chlorinated hydrocarbons, metals and particles. She has worked in green manufacturing and industrial ecology, addressing the conception and assessment of environmental and health dimensions to improve energy and manufacturing technologies. Her work includes critical assessments of regulatory policy. Prof. Koshland served on the California Air Resources Board Research Screening Committee from 1998-2002. Prof. Koshland has served as Associate Director of the UC Berkeley Superfund Basic Research Program, and serves as Director of the Health Effects of Modern Technologies, the Berkeley component of the UC Toxic Substances Research and Teaching Program. She has served on numerous committees at Berkeley, including the Berkeley Campus Strategic Planning Committee from 2000-2002. A member of the Haverford College Board of Managers since 1994, she has served as its Vice Chair since 1999.