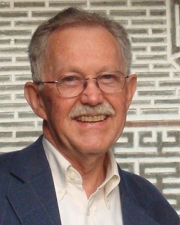 Buford Price
Title
Professor in the Graduate School
Research Expertise and Interest
evolution
,
metabolism
,
neutrino astrophysics
,
microbes
,
climate research
,
volcanism
,
glacial ice
Research Description
Buford Price's research interests as an experimentalist are broad. He likes to develop projects that cross traditional disciplinary boundaries. The projects in which his students, post-docs and himself are engaged in developing and exploiting novel instruments that probe polar ice down to depths of thousands of meters as well as those that map microbial life and volcanic records as a function of depth in deep ice.