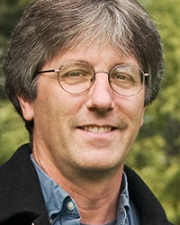 Research Expertise and Interest
Indonesia
,
Java
,
Bali
,
Israel
,
musical memory
,
situated musical cognition
,
musical interaction
,
improvisation
,
gamelan
,
music and oral narrative
Research Description
Benjamin Brinner is a professor in the Department of Music.  His research and work focuses on: music cognition, particularly the workings of memory in expert performance and in learning processes; musical interaction as it relates to differences of musical competence and perceptions thereof; omprovisation, particularly in relation to composed/preset frameworks; "fusion" & "hybrid" music: the how and why of synthesizing, juxtaposing, or otherwise combining diverse musical resources.
Benjamin Brinner pursues interests in the following areas: 
Indonesia: focus has been on Javanese and Balinese gamelan traditions with particular attention to:
interaction between musicians in performance (including social and musical aspects);
Transmission of knowledge, the development of competence, and related issues of memory;
Connections between music, dance, and theater.
Israel: new and renewed forms of musical expression with particular interest in the ways musicians bring together elements of musical practices from the Middle East, Europe, North America, and India, as well as other parts of the world
U.S. and United Kingdom: the ecology of folk music, expert memory
In the News
February 12, 2010
Berkeley ethnomusicologist Ben Brinner traveled to Israel and the West Bank to study the lives of Palestinian musicians. He found the coalescing of a new musical scene, a creative response by both Palestinian and Israeli musicians to the musical and political circumstances of their region.