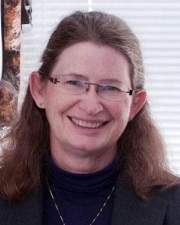 Barbara Allen-Diaz
Department
Dept of Environmental Science, Policy & Management
Research Expertise and Interest
plant ecology
,
wetlands
,
rangeland ecology
,
rangeland management
,
grazing
,
biodiversity
,
oak woodlands
,
grasslands
,
water resources
Research Description
I study how rangeland ecosystems respond to herbivory, fire, and management. I ask questions about how rangeland plant community distribution is related to physical site variables such as elevation, slope, aspect, soil type, and climate, as well as to biological and management variables such as grazing and fire history, etc. Then I examine whether the patterns in community response are predictable at various scales. I develop plant community models of ecosystem response which are intended to improve land management decision making.
My current research focus addresses political and management issues of livestock grazing contribution to nonpoint source pollution. Common belief is that livestock are a major source of degradation to riparian vegetation, streambanks, and water quality. Furthermore, livestock grazing in the uplands is believed to be a significant source of pollution in rangeland watersheds.
Current Projects , , I have several projects, at different scales, examining rangeland watershed functioning. With other colleagues, I am studying spring systems in oak woodland/annual grass dominated rangelands to determine spring type, relationship to site, and response to herbivory. I am experimentally manipulating cattle grazing intensity in replicated sub-watersheds containing springs and riparian areas to determine vegetation, channel, and water quality response. I am simultaneously monitoring an ungrazed watershed to determine the yearly cycle of water movement in and through the system.
I am also interested in grazing season and fire effects on plant community composition, native plant distribution, and water quality and runoff. I continue to study the effects of spatial and temporal scale on plant community dynamics, biodiversity, and ecosystem productivity.
Students working with me are interested in general questions of ecosystem response to various disturbances and effects of management activities My students are specifically interested in oak woodland, riparian, wetland, and meadow rangeland ecosystems and approach research questions from plant community, landscape, and ecosystem points of view. All the students working with me are interested in rangeland vegetation change and the mechanisms involved in predicting change as well as options for good and/or better management of resources.