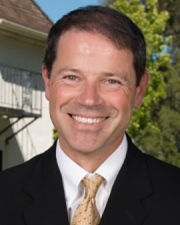 Andrew Szeri
Title
Professor; Vice Provost, Strategic Academic and Facilities Planning
Department
Department of Mechanical Engineering
Research Expertise and Interest
biomedical engineering
,
fluid dynamics
,
dynamical systems
Description
Current interests include applications in biomedical engineering (shock wave lithotripsy; ultrasound contrast agents; drug delivery of anti-HIV microbicide formulations; blood substitutes; nonlinear neural system dynamics of sleep, seizure and emergence from anesthesia; optogenetics; feedback control of epileptic seizures) and broader areas of applied mathematics (convective-diffusive transport; perturbation methods; dynamical systems theory).
In the News
September 24, 2013
Researchers are using computer simulations to investigate how ultrasound and tiny bubbles injected into the bloodstream might break up blood clots, limiting the damage caused by a stroke in its first hours.
September 28, 2010
The first detailed survey since 1995 of doctoral programs at the nation's research universities shows that UC Berkeley continues to have the largest number of highly ranked graduate programs in the country. The rankings, by the National Research Council, confirm "that UC Berkeley is the nation's preeminent public university for doctoral studies in a huge number and wide variety of disciplines," said graduate dean Andrew Szeri.