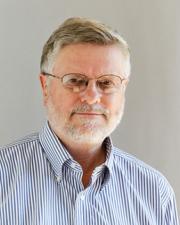 Andrew F. Stewart
Title
Professor of History of Art and Classics
Department
Dept of Classics
Dept of History of Art
Research Expertise and Interest
archaeology
,
classics
,
Greek sculpture
,
ancient art and architecture
,
the Hellenistic east after Alexander
,
the Renaissance reception of antiquity
Research Description
I am Professor of Ancient Mediterranean Art and Archaeology in the Departments of History of Art and Classics, Nicholas C. Petris Professor of Greek Studies, and Curator of Mediterranean Archaeology at the Phoebe A. Hearst Museum of Anthropology. A member of the American School of Classical Studies at Athens and the Deutsches Archäologisches Institut, and a Fellow of the Australian Academy of the Humanities, I have received fellowships and research grants from the Guggenheim and Getty Foundations, and from the American Council of Learned Societies; in 2009 I received U.C. Berkeley's Distinguished Teaching Award.
I specialize in ancient Greek art, particularly sculpture, and currently research and am publishing the Classical and Hellenistic freestanding and architectural sculpture from the Athenian Agora. My interests include the body in art and thought; portraiture and personhood in ancient Greece; Greek and Roman attitudes to and writing on Greek art; the Greeks in the East before and after Alexander; and the Renaissance and later reception of ancient sculpture. As a field archaeologist, I have excavated and researched at Knossos in Crete, at Long Beach Maori settlement in New Zealand, and from 1986-2006 at the Phoenician, Israelite, Persian, Greek, Roman, and Crusader port of Dor in Israel.