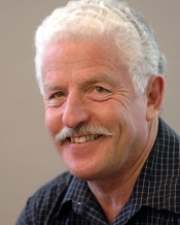 Research Expertise and Interest
public health
,
epidemiology
,
biostatistics
,
environmental health sciences
Research Description
My arsenic research activities began with a risk assessment focusing mainly on cancer. This work revealed the cancer risks from inorganic arsenic in drinking water to be potentially very high. As a result, I founded the UC Berkeley Arsenic Health Effects Research Program in 1990 to study the health risks from exposure to inorganic arsenic. Currently it involves international research projects in Chile and Bangladesh.  Previous research sites include U.S.-based investigations in California and Nevada, Argentina and India. Our publications can be found here.
In one of our latest publications based on our northern Chile studies, we found lung, bladder and kidney cancer mortality due to arsenic exposure to have very long latencies, with increased risks even 40 years after arsenic exposure has been reduced. These findings suggest that arsenic in drinking water may involve one of the longest cancer latencies for a human carcinogen.
In the News
October 28, 2014
One typically does not hear talk of the health benefits of arsenic, but a new study by researchers from UC Berkeley and the Pontifical Catholic University of Chile has linked arsenic to a 50 percent drop in breast cancer deaths.