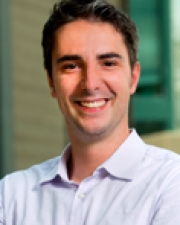 Aaron Bodoh-Creed
Title
Assistant Professor
Research Expertise and Interest
industrial organization
,
Market Design
,
psychology and economics
Research Description
Industrial Organization – Uses data to understand how the structure of markets influences market outcomes, firm profits, and consumer welfare.  Research projects include the effect of airline mergers on service networks and the revenue maximizing design of online auction platforms like eBay.
Market Design – This field studies the design of markets for both public and private sector causes.  Topics include the design of online auction platforms and school choice programs.
Psychology and Economics –Research includes papers in behavioral finance and nonstandard procedures for making probabilistic judgments.  Topics include how mood affects equities prices and how neglect of base rates can influence persuasion (e.g., advertising) and reputation (e.g., firm branding).