Export Controls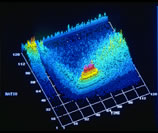 Although federal laws restricting exports of goods and technology have been in existence since the 1940s, attention to export controls has increased due to post 9/11 heightened concerns about homeland security, proliferation of weapons of mass destruction, terrorism, and leaks of technology to U.S. economic competitors. 
Export controls present unique challenges to universities because they require balancing concerns about national security and U.S. economic vitality with traditional concepts of unrestricted academic freedom and publication and dissemination of research findings and results. As the University of California's tradition of academic freedom and openness in research may bring it into conflict with these regulations, it is important that all faculty and staff involved in research on our campus understand the regulations and implementation requirements. Such knowledge is critical, both to avoiding situations that trigger these regulations and complying with those that are unavoidable. The federal government imposes severe criminal and civil fines for noncompliance.
Questions? If you have a question or require assistance with an export control matter, please submit an Export Control Service Request Form. This will ensure that your request/question is noted, time stamped, and tracked. For follow up questions after submitting the form, please contact ec-team@berkeley.edu.