Bakar Fellows at a Glance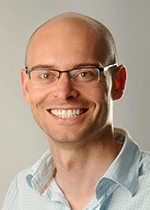 Electrical Engineering and Computer Sciences
Pieter Abbeel is teaching robots to learn with the vision that someday every home will have a robotic helper. Abbeel's approach could help robots deal with three big challenges in navigating complex tasks: translatable perception, environmental variability and uncertainty, which will make robots much more adaptable and useful.
---

REBECCA ABERGEL
Decontamination, Separation, and Radiotherapeutic Strategies for Heavy Metals
nuclear engineering
Rebecca Abergel has worked with her research group to develop small molecular chelators as therapeutics for heavy element decontamination. She and her team are developing a drug that can be used as a post-MRI treatment to help remove these contaminants from the body, allowing patients to receive their MRI tests with peace of mind.
---
JAMES ANALYTIS
Condensed Matter Physics and Materials Science
PHYSICS
James Analytis is developing new technology which involves the flow of spin that leverages the collective behavior of the electrons as opposed to the flow of individual particles. This technology involves a novel class of AFM materials known as Mott insulators (MIs), with the benefits being a reduction of dissipation (which causes the electronics to heat up) and enhancing processor speeds.
---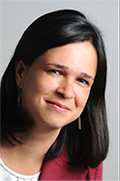 Electrical Engineering and Computer Sciences
Ana Claudia Arias is working on a new, customized hardware to allows Magnetic Resonance Imaging (MRI) with screen-printed receiver coils arrays.  She is working with partners at UCSF and Stanford Children's Hospital to test the devices in a clinical setting.
---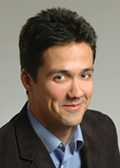 Electrical Engineering & Computer Sciences/H. Wills Neuroscience Inst.
Jose Carmena is developing new technology — known as brain-machine interface, or BMI — that enables people with spinal cord injuries, stroke or other motor disabilities to control prostheses simply by thought. His team studies how to exploit brain plasticity and machine learning to accelerate learning and boost performance of the prosthesis.
---
Chemistry and Molecular and Cell Biology
Jamie Cate is engineering the yeast Kluyveromyces marxianus as a new host for industrial scale green chemistry applications. His goal is to employ K. marxianus as a highly efficient producer of lipids for use in cosmetics, soaps and detergents. 
---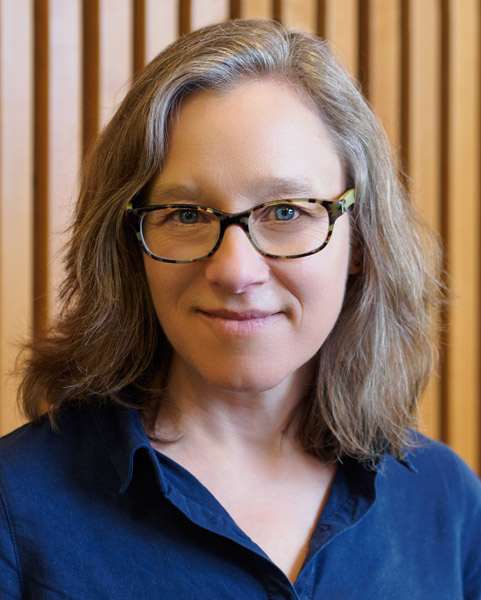 Molecular and Cell Biology
Kathy Collins is working to see that RNA sequence fulfill's its promise as an informative and affordable read-out of health status. Cells secrete packets of RNA into the bloodstream. Her startup, KarnaTeq, has developed new tools for RNA sequencing that can be used by scientists now, and health providers in the future, to detect disease independent of the type of tumor type or tissue dysfunction with a simple blood draw.  
---
BIOENGINEERING, ELECTRICAL ENGINEERING AND COMPUTER SCIENCES
Steven Conolly is developing a non-radioactive tracer for use with the new medical imaging technology, Magnetic Particle Imaging (MPI).    This research could enable noninvasive early-stage cancer diagnosis and personalized assessment of cancer immunotherapies.  These safe magnetic tracers could also be a breakthrough in high resolution quantitative tracking of cells transplanted for regenerative medicine.
---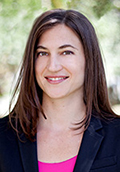 Chemistry
Tanja Cuk received a Bakar fellowship to advance her research on "supercapacitors" — devices that can deliver more power than batteries, and more quickly, but as yet don't store energy as well. Cuk's goal is a new generation of supercapacitors optimized for energy delivery and storage. 
---
Architecture, Urban Design and Berkeley Center for New Media
Nicholas de Monchaux's Local Code integrates Geographic Information Systems (GIS) and Computer Aided Design (CAD) software systems to enable designers to plan optimally distributed small infrastructure projects such as solar arrays, open space and housing.  The resulting projects will accomplish the goals of large infrastructure proposals, but with reduced cost, greater resilience and shared community benefits.
---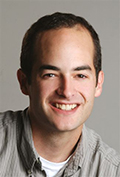 Bioengineering
John Dueber is working to employ metabolite protecting groups for a sustainable indigo dyeing process. The new technology has the potential to transform the Jeans (and related textile) dyeing industry – currently a polluting industry with most of its manufacturing located outside of the United States – into a "green business" using dye processes that would comply with modern regulations ensuring environmental safeguards.
---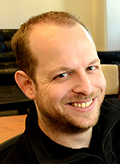 Chemistry
Felix Fischer plans to develop electronic devices and sensors based on a hot new material: graphene nanoribbons. These are narrow strips of graphene – a sheet of carbon atoms – that are small enough to exhibit quantum weirdness.
---
Bioengineering
Daniel Fletcher is engineering a mobile phone-based ophthalmoscope, the RetinaScope, capable of capturing diagnostic quality wide-field retinal images in general practice and clinical settings.   Readily available screening with the RetinaScope will promote early detection of treatable causes of vision loss. 
---
MARIA PAZ GUTIERREZ
Indoor Health and Microengineered Biowalls
ARCHITECTURE
Maria Paz Gutierrez is introducing a new approach to indoor air detoxification, balancing healthy microbiomes, humidity, and heat regulation. Her new technology comprises engineered lichen blocks that are lightweight, scalable, self-regulated, require no energy, and are virtually maintenance-free, applicable to a wide range of spaces for transforming the health and comfort of indoor spaces.
---
LIN HE 
Genome Editing
Molecular and Cell Biology
Lin He is perfecting a new method to facilitate genome engineering of research and agricultural animals, by rapidly and efficiently introducing CRISPR/Cas9 ribonucleoproteins into fertilized oocytes.
---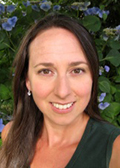 AMY HERR
Cancer Screening
Bioengineering
Amy Herr is introducing screening strategies that isolate, characterize and measure dozens of proteins in thousands cells, with single-cell resolution. The tool harnesses microarray and microfluidic design to link the burgeoning field of proteomics - the analysis of protein abundance and function - with development of new diagnostics and pharmaceutical compounds.
---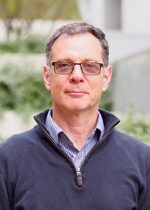 JAMES HURLEY
Neurodegenerative Disease
Molecular and Cell Biology
James Hurley is developing therapies to regulate autophagy, the cell's major mechanism for clearing out intracellular debris, to combat neurodegenerative conditions such as Parkinson's Disease. Neurons are the cells most vulnerable to damage when autophagy slows down with aging and disease. His insights will be used to develop therapies that will promote healthy autophagic function.
---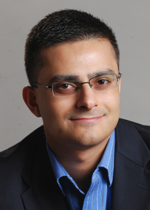 Electrical Engineering and Computer Science
Wearable sensor technologies play a significant role in realizing personalized medicine. Sweat contains metabolites that indicate physiological information and is an excellent candidate for non-invasive, continuous monitoring of health status. Our flexible sensors and integrated circuits bridge the technology gap in wearable sensors, enabling a wide range of personalized real-time diagnostics.
---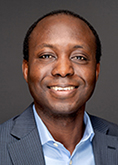 BOUBACAR KANTE
Physical Electronics and Energy
ELECTRICAL ENGINEERING AND COMPUTER SCIENCES
Boubacar Kante is building an ultra-compact laser system called the Bound State in Continuum Surface Emitting Lasers (BICSEL) that has the benefit of being both lower in cost and more energy efficient to meet the demands of rapidly developing technologies.
---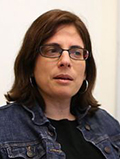 Integrative Biology
Daniela Kaufer is focused on a way to prevent the development of epilepsy in people who have had brain injuries, such as from trauma, stroke, infection or cancer. Her studies have shown that disruption of the blood-brain barrier that normally protects the brain may follow such injuries, and is followed by activation of a pathological signaling cascade, that leads to the development of epilepsy. Kaufer identified pharmacological means to target this signaling cascade, and protect the brain.
---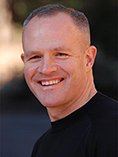 CHEMISTRY AND BIOMOLECULAR ENGINEERING
Jay Keasling is harnessing the power of skin probiotics that would enhance the skin microbiome, equipping the skin with the tools it needs to heal itself. By continuing his research in synthetic biology and metabolic engineering, he hopes to develop a skin microbial platform that can not only treat aging, but also skin diseases such as eczema and psoriasis.
---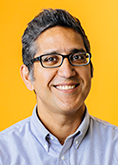 PLANT AND MICROBIAL BIOLOGY
Arash Komeili is engineering bacteria to concentrate metals of interest for biomining. The goal of the project is to efficiently isolate valuable metals from minerals while minimizing the environmental damage caused by traditional mining approaches.
---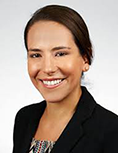 CHEMICAL AND BIOMOLECULAR ENGINEERING
Markita Landry has developed a nanoparticle-based method for delivering DNA and other biomolecules to a wide range of plant species, enabling high-throughput and high-yield genetic engineering.
---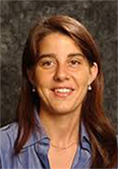 PHYSICS
Alessandra Lanzara and her group have invented an instrument that enables scientists to directly map and control in the momentum space the spin quantum number of electrons. This device will facilitate the creation of materials to realize quantum computing, the next revolution in information technology.
---
POLINA LISHKO
Non-Hormonal Contraception
MOLECULAR AND CELL BIOLOGY
Polina Lishko has discovered non-toxic plant compounds capable of preventing fertilization by inhibiting sperm activation. She plans to adapt these for use in non-hormonal on-demand contraceptive products.
---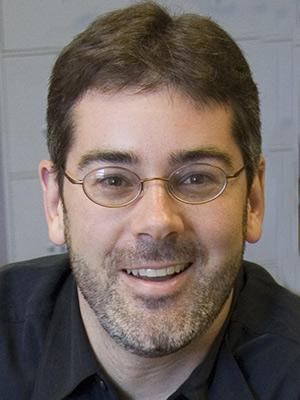 Chemistry
Jeffrey Long is designing innovative solid adsorbents to revolutionize carbon capture. His startup Mosaic Materials will pursue the development, optimization and large-scale commercial production of diamine-appended metal-organic frameworks (MOFs), that exhibit an unprecedented cooperative mechanism for CO2 binding and low-temperature regeneration, which uniquely positions them to revolutionize carbon capture in coal- and natural gas-fired power plants.
---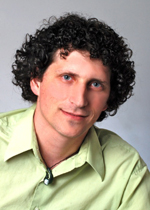 Electrical Engineering & Computer Science
Michael Lustig wants to make MRI scanning better, stronger, faster. Using compression scanning, he can reduce time in the machine and create smaller, better resolution images. He is working with radiologists at Lucille Packard Children's Hospital to refine his technology.
---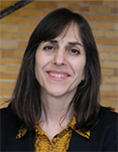 CHEMICAL AND BIOMOLECULAR ENGINEERING      
Roya Maboudian has produced an environmentally-friendly porous crystalline material with a strong affinity for carbon dioxide. By incorporating a pH sensitive dye into this material, she will produce an inexpensive and highly sensitive colorimetric carbon dioxide detector.
---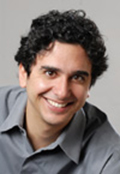 Electrical Engineering and Computer Sciences      
Michel Maharbiz focuses on building interfaces between the biotic and the abiotic. He is currently focused on developing next-generation neural interface technology. He is the co-inventor of Neural Dust, a method for tetherless electrical recording of neural activity, and is a co-founder of Cortera Neurotechnologies. 
---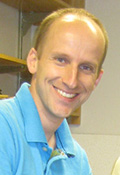 Molecular and Cell Biology
Andreas Martin has developed novel systems and strategies to screen for compounds that selectively inhibit protein turnover in the cell and may lead to new drugs against cancer. His research elucidates important mechanisms of protein degradation and makes the involved enzymes amenable for in-vitro biochemistry, high-throughput screening, and structure-based drug design.
---

PLANT AND MICROBIAL BIOLOGY
Cecilia Martinez-Gomez and her research team have developed a microbial platform for bio-safe leaching and recovery of light REEs from low-grade sources, such as electronic waste, using Methylorubrum extorquens. They isolate a genetic variant (evo-HLn) of M. extorquens that is able to acquire heavy REEs (e.g. Gd) instead of light REEs. Their team hopes to engineer the strain to increase its capacity for Gd leaching and Gd recovery, ultimately allowing them to recycle the Gd and reduce groundwater contamination.
---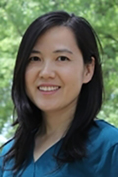 BAOXIA MI
Heavy Metal Decontamination
CIVIL AND ENVIRONMENTAL ENGINEERING
Baoxia Mi is working to solve the lead-contamination issue that is inhibiting access to safe drinking water. She and her team discovered that two-dimensional (2D) MoS2 nanosheets are highly effective at removing lead from water. In fact, it is more effective than all materials reported in scientific literature thus far. This can be used as a Point-of use (POU) filter than can be installed in households, making clean water available to communities in need.
---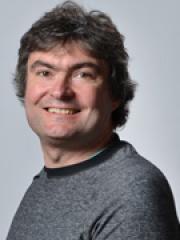 Physics   
Holger Müller is making "finding yourself" a lot easier. His miniaturized multi-axial interferometric inertial sensor can determine its own location without any external cues. By simultaneously measuring four independent combinations of acceleration and rotation, the device can even find materials underground, without the help of a satellite.
---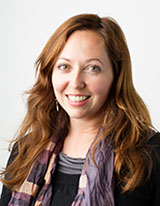 RIKKY MULLER
Brain-Computer Interfaces
ELECTRICAL ENGINEERING AND COMPUTER SCIENCES
Rikky Muller is developing wireless earbuds that record the neural activity of the wearer's brain and use this information to directly interface with smartphones in a variety of user interface, consumer and healthcare applications.
---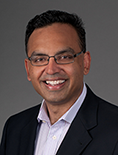 NIREN MURTHY
Point-of-Care Diagnostics
BIOENGINEERING
Niren Murthy is developing a chemical amplification system, termed DETECT, which is designed to rapidly identify bacterial drug resistance.  If successful, DETECT will identify patients that need to be treated with special classes of antibiotics, and will improve the treatment of bacterial infections.
---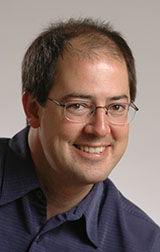 ELECTRICAL ENGINEERING AND COMPUTER SCIENCES
Kristofer Pister is designing and fabricating in-chip lithium ion microbatteries to deliver longer lived, smaller and less expensive electronic sensors to power the Internet of Things.
---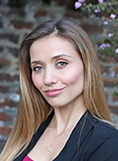 ELECTRICAL ENGINEERING AND COMPUTER SCIENCE
Raluca Popa is designing a secure computation platform that will enable organizations to perform collaborative machine learning studies on their aggregate data, while maintaining the privacy of their data and without sharing it with each other.
---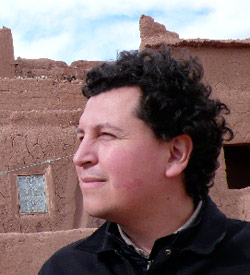 RONALD RAEL
Additive Manufacturing
Architecture
Ronald Rael wants to change building construction forever. Rael has been expanding 3-D printing to use materials from sawdust to tire to salt. His designs and use local, sustainable materials to explore new architectural applications that can be beautiful, functional and made on-site.
---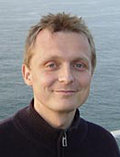 Molecular and Cell Biology
Michael Rape has developed the first systematic strategy to screen for compounds that could yield potent drugs against a group or class of human enzymes with links to cancer. Rape's company, Nurix,  provides not only a complete new approach to drug discovery, but now also a source of jobs in California. 
---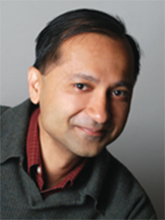 ELECTRICAL ENGINEERING AND COMPUTER SCIENCES
Jaijeet Roychowdhury and his group have invented OIM, a new approach to solving combinatorial optimization problems. OIMs may revolutionize applications including logistics, autonomous vehicles and smart grids.
---
CHEMICAL AND BIOMOLECULAR ENGINEERING, BIOENGINEERING & MCB
David Schaffer is using molecular engineering to improve production of the viral vectors needed to transport therapeutic genes into target cells. The goal of this work is to enable rapid and efficient generation of large quantities of clinical grade AAV virus for use for clinical gene therapy.
---

SIMON SCHLEICHER
3D Printing in Home Architecture
ARCHITECTURE
Simon Schleicher and his research team are advancing the field of large-scale 3D printing through their innovative idea to print layers of high-performance concrete and other recycled material alternatives directly onto a double-curved, minimal formwork. This paves the way for a future where entire houses, not just vertical walls, can be constructed at a lower cost using 3D printing.
---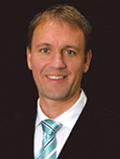 Mechanical Engineering
Shawn Shadden integrates diagnostic imaging with computational modeling to better diagnose stroke severity in patients. Using standard CT or MR angiography, a vascular flow model is used to quantify blood flow pre- and post-stroke. This enables estimation of how much disruption of flow has occurred, and improves the ability to risk-stratify patients for their eventual clinical outcome. He will work with a UC Berkeley start-up, O.N. Diagnostics (founded by Tony Keaveny) to bring his technology to market.
---

KENICHI SOGA
Infrastructure Management
CIVIL AND ENVIRONMENTAL ENGINEERING
Kenichi Soga is developing next generation sensor systems for understanding the performance of infrastructure systems and quantifying the extent of their aging and remaining life, based upon the dynamic distributed fiber optic sensing technology developed in his research group.
---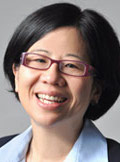 Mechanical Engineering
Lydia Sohn  looks for ways to screen for metastatic cancer cells that have been shed from breast tumors and are circulating in the blood threatening to establish satellite tumors. Sohn's label-free method of screening cells, Node-Pore Sensing (NPS) was named one of five "Revolutionary Platform Technologies for Advancing Life Sciences Research" at a recent White House event. Sohn established her start-up company Nodexus in February 2014.
---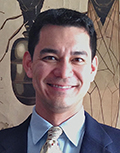 Environmental Science, Policy and Management
Neil Tsutsui develops environmentally safe ways to control populations of Argentine ants — the no. 1 pest problem in homes and businesses, and a serious threat to California's vitally important agriculture industry. Tsutsui leads efforts to reduce population growth by turning the ants' own communication pheromones against them. 
---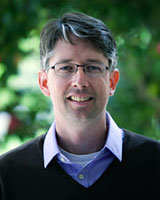 MOLECULAR AND CELL BIOLOGY
Russell Vance is taking a new approach to enhancing the efficacy of immunotherapy.  His goal is to identify small molecules that block the anti-interferon defenses of tumors.
---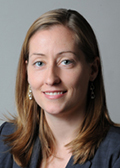 Electrical Engineering and Computer Sciences
Laura Waller is working on computational imaging methods for quantitative phase microscopy, which enables one to map the shape and/or density of invisible samples in a non-invasive way. Her group is developing simple experimental architectures and efficient post-processing algorithms for phase recovery, applied in a variety of scientific and industrial settings.
---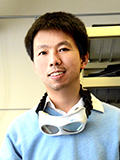 FENG WANG
Optoelectronic Devices
Physics
Feng Wang focuses on graphene, which has remarkable electrical, optical and nanofabrication properties that make it an exciting platform for new optoelectronic devices integrated on a single silicon chip. 
---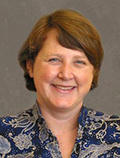 Plant and Microbial Biology
Mary Wildermuth is looking for ways to help plants resist a common pathogen, powdery mildews, that have a devastating impact on California agriculture. This could obviate the need for extensive chemical treatments used to limit damage from the fungus. The Bakar Fellowship has enabled initial translation of this research to relevant agronomic species and allows for prioritization and formulation of strategies for commercialization. 
---
Materials Science and Engineering
Junqiao Wu is developing a new class of phase transition material-based coatings to improve the efficiency of thermal energy utilization. These materials may revolutionize energy handling in buildings and automobiles by automatically reflecting heat to the environment when cooling is required, but allowing it to enter to contribute to heating. 
---
MING WU
Photonic Switching
ELECTRICAL ENGINEERING AND COMPUTER SCIENCES
A current bottleneck for optical networks and data centers is the rate at which switches can direct data to the correct pathway.  Ming Wu's silicon photonic switch has higher capacity, lower latency and better energy efficiency than current technology, and promises to transform data center operations.
---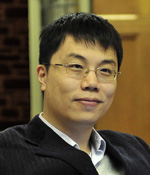 KE XU
Microscopy
Chemistry
Ke Xu is extending the resolution of fluorescence microscopy to achieve optical resolution of better than 10 nm, a range previously accessible only through electron microscopy. His super-resolved microscopy with infinite color channels could give scientists unprecedented information about the interactions between different molecules in complex systems.
---
TING XU
Biodegradable Plastics
MATERIALS SCIENCE AND ENGINEERING
Ting Xu has designed novel protein-like RHP polymers that complex with enzymes to protect their structure and activity in harsh chemical environments.  This can lead to new materials with prescribed fate, enhanced ability to be recycled, and green chemistry. 
---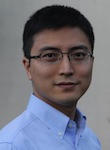 Material Science and Engineering
Jie Yao wants to improve your cell phone. He is developing a "smart lens" or reconfigurable photonic devices with multiple functionalities that are much more compact than a conventional lens. His tunable optics can be used in other devices as well including microscopes, other cameras, scanners, detectors and scopes.
---
MATERIALS ENGINEERING
Norman Yao has designed a highly sensitive and accurate probe for assessing the performance of new materials under pressure and strain. His NV-DAC system integrates quantum spin defects directly into diamond anvil cells and enables the measurement of material properties under pressure with sub-micron spatial resolution at a wide range of temperatures.
---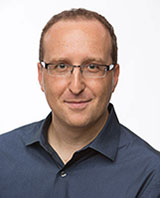 BIOENGINEERING
Michael Yartsev is using insights gained from the study of bat navigation to design algorithms to control safe and efficient autonomous vehicles.