Bakar Fellows Program Advisory Board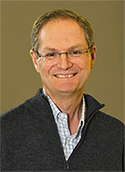 Paul Alivisatos is UC Berkeley's Vice Chancellor for Research and Samsung Distinguished Professor of Nanoscience and Nanotechnology. He is also the Founding Director of the Kavli Energy Nanoscience Institute (ENSI), and Director Emeritus of Lawrence Berkeley National Laboratory, and holds professorships in UC Berkeley's departments of chemistry and materials science. In addition, he is a founder of two prominent nanotechnology companies, Nanosys and Quantum Dot Corp, now a part of Thermo Fisher. Groundbreaking contributions to the fundamental physical chemistry of nanocrystals are the hallmarks of Dr. Alivisatos' distinguished career. He received his B.A. from the University of Chicago and his Ph.D. from UC Berkeley. 
---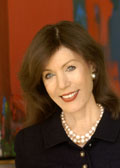 Barbara Bass Bakar former Chief Executive Officer for several major retail firms, serves as the President of the Barbara and Gerson Bakar Foundation and the Gerson Bakar Foundation.  She also leads the ACHIEVE Program, a high school scholarship and enrichment program that she created and oversees. She is a member of the UC Berkeley Board of Visitors and the UCSF Foundation Board. She is a former chair of the UCSF Foundation and a former director of Starbucks Corporation and DFS Group, Ltd.
---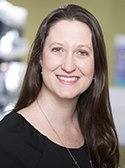 Kelly Gardner is Director of Marketing at ProteinSimple. Previously, she was CEO and co-founder at Zephyrus Biosciences, a venture-backed start-up company she spun out from her Ph.D. work to commercialize a microfluidic based platform for single-cell analysis.  She led Zephyrus from incorporation through to acquisition. In 2016, MIT Technology Review named Gardner to the "35 Innovators Under 35" list of entrepreneurs. She completed her Ph.D. in bioengineering in Professor Amy Herr's Lab at UC Berkeley and holds an M.B.A.-equivalent from Cambridge University as a Gates Scholar, and a B.S. from Yale University.
 
---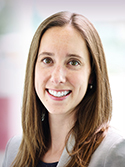 Rachel Haurwitz is co-founder of Caribou Biosciences and has been President and CEO since its inception. She has a research background in CRISPR-Cas biology, and is also a co-founder of Intellia Therapeutics. In 2014, she was named by Forbes Magazine to the "30 Under 30" list in Science and Healthcare, and in 2016, Fortune Magazine named her to the "40 Under 40" list of the most influential young people in business. Haurwitz is an inventor on several patents and patent applications covering multiple CRISPR-derived technologies, and she has co-authored scientific papers in high impact journals characterizing CRISPR-Cas systems. Haurwitz earned an A.B. in biological sciences from Harvard, and received her Ph.D. in molecular and cell biology from UC Berkeley.
---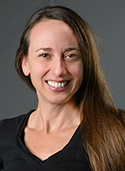 Amy E. Herr is the faculty director of the Bakar Fellows program. She was part of the inaugural 2012-13 Bakar Fellows cohort with support for her start-up, Zephyrus Biosciences to develop research tools enabling protein analysis at the single cell level. The company was acquired in March 2016 by Bio-techne. She is the Lester John and Lynne Dewar Lloyd Distinguished Professor in Bioengineering at UC Berkeley, Alfred P. Sloan Foundation Research Fellow in Chemistry, and co-inventor of the scWestern technology. She is an internationally recognized leader in microanalytical tool innovation. She earned her Ph.D. and M.S. degrees in mechanical engineering from Stanford and holds a B.S. in engineering & applied science from Caltech.
---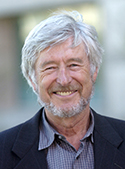 Regis B. Kelly is the Executive Director of QB3, one of the four Governor Gray Davis Institutes for Science and Innovation. Scientists on the three QB3 campuses (UCB, UCSC & UCSF) working at the interface of the physical and biological sciences. The QB3 innovation team converts discoveries into practical benefits for society. As Director Kelly helped launch two QB3-associated companies, QB3@953, a life sciences startup incubator, and Mission Bay Capital, a venture fund. As a result of his experiences, he was appointed as Senior Advisor on Innovation and Entrepreneurship to the President of the University of California. Prior to joining QB3 in 2004, Kelly served as executive vice-chancellor at UCSF and chairman of the Department of Biochemistry and Biophysics. He received his training at Harvard, Stanford, Caltech and the University of Edinburgh.
---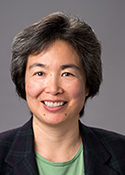 Tsu-Jae King Liu is Vice Provost for Academic and Space Planning at UC Berkeley. She also holds a distinguished professorship endowed by TSMC in the department of electrical engineering and computer sciences. She has been on Intel's board of directors since summer 2016. Previously she has held research and engineering positions at the Xerox Palo Alto Research Center and Synopsys Inc. Liu has received numerous awards for her research, including the Intel Outstanding Researcher in Nanotechnology Award (2012) and the SIA University Researcher Award (2014). Currently, her research is focused on nanometer-scale logic and memory devices, and advanced materials, process technology and devices for energy-efficient electronics. She received her B.S., M.S. and Ph.D. degrees in electrical engineering from Stanford University.
---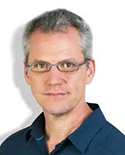 Andre Marquis is the Executive Director of the Lester Center for Entrepreneurship at the Haas School of Business at UC Berkeley. He has many years of experience starting successful biotechnology and IT ventures. Two companies Marquis helped start became publicly traded and a third was acquired by Amazon for over $190 million. He was also a founder and CEO of Amplyx Pharmaceuticals, an early stage drug development company backed by Life Science Angels and Tech Coast Angels. Marquis was a member of Boston-based CommonAngels and a founder of Incubator, LLC, a Berkeley-based business incubator. He received his B.A in cognitive science from University of Rochester and an M.B.A. from UC Berkeley's Haas School of Business. 
---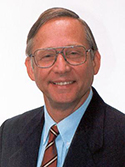 Richard A. Mathies is an emeritus professor of chemistry at UC Berkeley.  One part of his research is focused on the use of resonance Raman and time-resolved optical spectroscopy to elucidate the structure and reaction dynamics of energy and information-transducing proteins especially visual pigments called rhodopsins. Mathies' work on the Human Genome Project led to the development of high-throughput platform technologies including capillary array electrophoresis and energy transfer fluorescent dye labels for DNA sequencing and analysis. He has also pioneered the development of microfabricated capillary electrophoresis devices and microfabriated integrated sample preparation and detection methods. He is a prolific inventor, active consultant, and has been involved with numerous start-up companies. Mathies received his B.S. from the University of Washington, his M.S. and Ph.D. in physical chemistry from Cornell University, and was a Helen Hay Whitney postdoctoral fellow at Yale.
---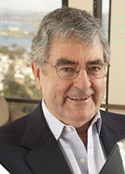 Edward E. Penhoet is currently associate dean of biology at UC Berkeley and a member of the board of directors of the UCSF Benioff Children's Hospitals. He is also chairman of the board of Immune Design Corporation.  He was dean of the UC Berkeley School of Public Health  from 1998-2002, and  was a director of Alta Partners, a health sciences venture capital firm from 2000 to 2016.  Penhoet also was a co-founder of Chiron Corporation, where he served as the company's President and Chief Executive Officer from its formation in 1981 until April 1998. He served as Vice-Chair of the governing board of the Independent Citizens Oversight Committee for the California Institute of Regenerative Medicine (CIRM) from 2005 to 2010, and served as the President of the Gordon and Betty Moore Foundation from 2004 to 2008. From 2008 to 2016 Penhoet served on President Obama's Council of Advisors on Science and Technology (PCAST), an advisory group comprised of 20 of the nation's leading scientists and engineers. Penhoet is an emeritus faculty member of both molecular and cell biology and of public health at UC Berkeley  He received his A.B. from Stanford and his Ph.D. from the University of Washington.
---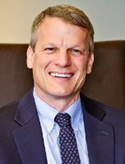 Alan Sachs is the Chief Scientific Officer for Thermo Fisher Scientific. He served as the Chief Scientific Officer for Life Technologies/Life Sciences Solutions Group within Thermo Fisher between 2012 and 2015.  Prior to this role, Sachs was the Vice President of Exploratory and Translational Sciences at Merck Research Laboratories. During his ten years at Merck, he built and directed the global RNA Therapeutics Department, led the Rosetta Inpharmatics group, and led the Department of Molecular Profiling.  Before joining Merck, Sachs was an Associate Professor of Molecular and Cell Biology at UC Berkeley, and a Whitehead Institute Fellow at the Whitehead Institute in Cambridge, MA.  He graduated from Cornell University with a B.A. in biochemistry and received his Ph.D. and M.D from Stanford Medical School.
---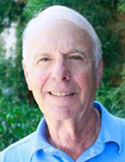 Arnold N. Silverman is a principal of Discovery Ventures, LLC, a venture capital firm focused on early-stage investment in software companies with market leadership potential in emerging technologies. Prior to Discovery Ventures, Silverman was President of Dymo Industries, a NYSE multinational company, he then went on to become CEO of Icot Corporation. He was a found board member of, and was an early-stage investor in, numerous leading software companies including Oracle, Informatica, iOwn, Luna Information Systems, Times Ten, and Business Objects. He received his B.S. and M.S. in electrical engineering and computer science from UC Berkeley and holds an M.B.A. from Columbia.
---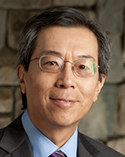 Robert Tjian was president of the Howard Hughes Medical Institute from April 2009 through August 2016. Trained as a biochemist, he has made major contributions to the understanding of how genes work during his three decades on the faculty at UC Berkeley. Tjian studies the biochemical steps involved in controlling how genes are turned on and off – information that is key to decoding the human genome. Findings from Tjian's laboratory have illuminated the relationship between disruptions in the transcription process and disorders such as cancer, diabetes, and Huntington's disease. More recently, his team has begun studying how transcription factors control the differentiation of embryonic stem cells into muscle, liver, and neurons. Early in his career Tijan cofounded the start-up company Tularik. Which was acquired by Amgen for $1.3billion in 2004. Tjian received a B.S. in biochemistry from UC Berkeley and a Ph.D. from Harvard University.
---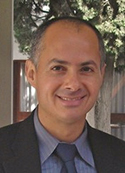 Omar M. Yaghi is currently the James and Neeltje Tretter Chair Professor of Chemistry at UC Berkeley, and a Senior Faculty Scientist at Lawrence Berkeley National Laboratory. He is the Founding Director of the Berkeley Global Science Institute. He is also the Co-Director of the Kavli Energy NanoScience Institute, and the California Research Alliance by BASF.  Yaghi is widely known for discovering several extensive classes of new materials termed metal-organic frameworks, covalent organic frameworks, and zeolitic imidazolate frameworks, and for successfully developing them from basic science to applications. He published over 250 articles, which have garnered over 100,000 citation. He is among the top 1-3 most highly cited chemists worldwide. His has been honored by numerous top national and international awards. Yaghi received his B.S. degree from State University of New York-Albany and his Ph.D. from the University of Illinois-Urbana.