Bakar Fellows Program Advisory Board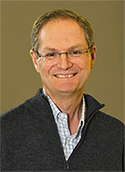 Paul Alivisatos is UC Berkeley's Executive Vice Chancellor and Provost.  In addition he is the Samsung Distinguished Professor of Nanoscience and Nanotechnology, the Founding Director of the Kavli Energy Nanoscience Institute (ENSI), and Director Emeritus of Lawrence Berkeley National Laboratory.  He holds professorships in UC Berkeley's departments of chemistry and materials science. In addition, he is a founder of two prominent nanotechnology companies, Nanosys and Quantum Dot Corp, now a part of Thermo Fisher. Groundbreaking contributions to the fundamental physical chemistry of nanocrystals are the hallmarks of Dr. Alivisatos' distinguished career. He received his B.A. from the University of Chicago and his Ph.D. from UC Berkeley. 
---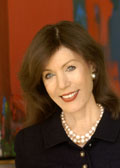 Barbara Bass Bakar former Chief Executive Officer for several major retail firms, serves as the President of the Barbara and Gerson Bakar Foundation and the Gerson Bakar Foundation.  She also leads the ACHIEVE Program, a high school scholarship and enrichment program that she created and oversees. She is a member of the UC Berkeley Board of Visitors and the UCSF Foundation Board. She is a former chair of the UCSF Foundation and a former director of Starbucks Corporation and DFS Group, Ltd.
---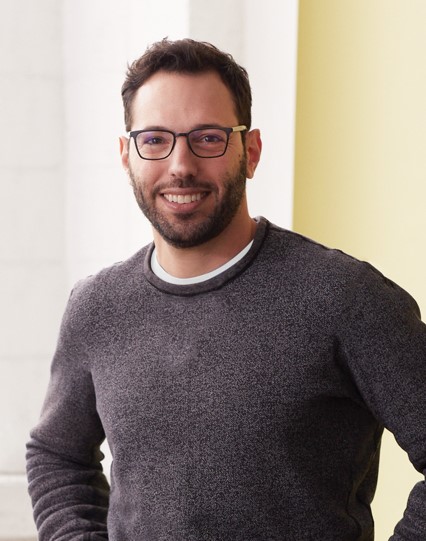 David Breslauer is co-founder and Chief Technology Officer of Bolt Threads, making sustainable biomaterials for consumer apparel and products. Bolt Threads grew out of his PhD thesis on the material science of spider silk, work performed in the UCSF/UC Berkeley Bioengineering Graduate Group. Bolt Threads currently produces Mylo(TM), a mycelium-based leather replacement, Microsilk(TM), a spider silk-based apparel fiber, and bsilk(TM), a silk-based silicone-replacement for personal care. In addition, David serves an advisor to startups inventing sustainable materials and food. David received his B.S. in Bioengineering from UC San Diego in 2005, and Ph.D. in 2010.
---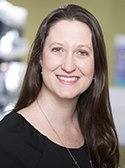 Kelly Gardner is Director of Marketing at ProteinSimple. Previously, she was CEO and co-founder at Zephyrus Biosciences, a venture-backed start-up company she spun out from her Ph.D. work to commercialize a microfluidic based platform for single-cell analysis.  She led Zephyrus from incorporation through to acquisition. In 2016, MIT Technology Review named Gardner to the "35 Innovators Under 35" list of entrepreneurs. She completed her Ph.D. in bioengineering in Professor Amy Herr's Lab at UC Berkeley and holds an M.B.A.-equivalent from Cambridge University as a Gates Scholar, and a B.S. from Yale University.
---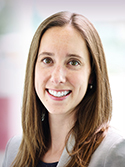 Rachel Haurwitz is co-founder of Caribou Biosciences and has been President and CEO since its inception. She has a research background in CRISPR-Cas biology, and is also a co-founder of Intellia Therapeutics. In 2014, she was named by Forbes Magazine to the "30 Under 30" list in Science and Healthcare, and in 2016, Fortune Magazine named her to the "40 Under 40" list of the most influential young people in business. Haurwitz is an inventor on several patents and patent applications covering multiple CRISPR-derived technologies, and she has co-authored scientific papers in high impact journals characterizing CRISPR-Cas systems. Haurwitz earned an A.B. in biological sciences from Harvard, and received her Ph.D. in molecular and cell biology from UC Berkeley.
---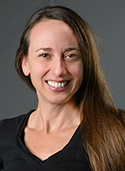 Amy E. Herr is the faculty director of the Bakar Fellows program. She was part of the inaugural 2012-13 Bakar Fellows cohort with support for her start-up, Zephyrus Biosciences to develop research tools enabling protein analysis at the single cell level. The company was acquired in March 2016 by Bio-techne. She is the Lester John and Lynne Dewar Lloyd Distinguished Professor in Bioengineering at UC Berkeley, Alfred P. Sloan Foundation Research Fellow in Chemistry, and co-inventor of the scWestern technology. She is an internationally recognized leader in microanalytical tool innovation. She earned her Ph.D. and M.S. degrees in mechanical engineering from Stanford and holds a B.S. in engineering & applied science from Caltech.
---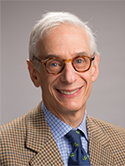 Randy H. Katz serves as UC Berkeley's Vice Chancellor for Research and  is the United Microelectronics Corporation Distinguished Professor of Electrical Engineering and Computer Sciences. A Fellow of the Association for Computing Machinery, the Institute of Electrical and Electronics Engineers, and the American Association for the Advancement of Science, and a member of the National Academy of Engineering and the American Academy of Arts and Sciences, he has published over 350 refereed technical papers, book chapters, and books. His textbook, Contemporary Logic Design, has sold over 100,000 copies in two editions.  VCR Katz has received numerous awards for excellence in teaching, from UC Berkeley and professional societies. In the late 1980s, with colleagues at Berkeley, he developed Redundant Arrays of Inexpensive Disks (RAID), a $15 billion per year industry sector. On secondment to DARPA in 1993-1994, he established whitehouse.gov and connected the White House to the Internet. His current research interests are data analytics from distribute sensors and actuators (RISELab) and Smart Cities through Intelligent Energy/Buildings/Transportation Infrastructures (BETS). He received his B.S. from Cornell University, and his M.S. and Ph.D. from UC Berkeley.
---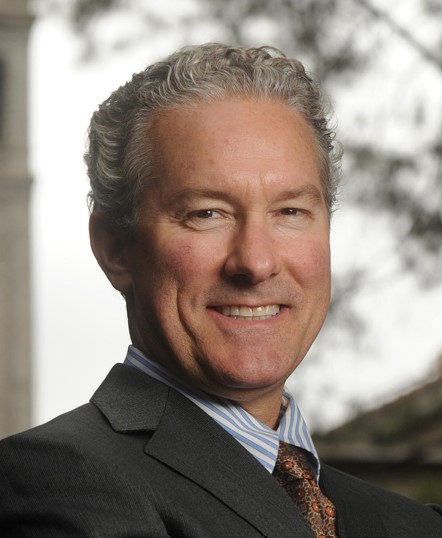 Rich Lyons is UC Berkeley's Chief Innovation & Entrepreneurship Officer. From 2008 to 2018 he served as dean of UC Berkeley's Haas School where he currently holds the William and Janet Cronk Chair in Innovative Leadership. He was acting dean of the Haas School from 2004 to 2005 and executive associate dean from 2005 to 2006. For the two years prior to serving as dean he was the Chief Learning Officer at Goldman Sachs. He received his BS with highest honors from UC Berkeley (business) and PhD from MIT (economics). Before (re)joining Berkeley, Rich was for six years on the the business faculty at Columbia University. His research and teaching expertise is in international finance and his top applied interest is the "how and why" of setting strong institutional cultures. 
---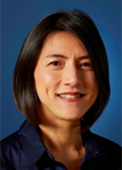 Michelle Meng-Hsiung Kiang is a technologist turned serial entrepreneur, bringing leading-edge innovation to commercial successes. She is a Venture Partner at ITIC focusing on early stage investment in deep tech. Most recently, she was Founder and CEO of Chirp Microsystems, a venture-backed company providing low-power, ultrasonic 3D sensing solutions initially developed at UC Berkeley/ Davis. After Chirp was acquired in 2018 by TDK, Michelle became VP and General Manager of the ultrasound sensor business under TDK's MEMS Business Group. Prior to Chirp, she co-founded and led market development and business strategy for PINC Solutions, a leading provider of sensor-fusion enabled supply chain management SaaS solutions, and Onix Microsystems, a pioneer in MEMS-based optical networking products. While not working on her startups, she served in executive roles at Micron Technology and NeoPhotonics in Strategic Planning and Corporate Development. Dr. Kiang received the M.S. and Ph.D. degrees from UC Berkeley, and the B.S. degree from National Taiwan University, all in Electrical Engineering. She is the recipient of the David Sakrason Award for her outstanding thesis work at UC Berkeley.
---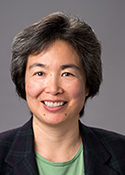 Tsu-Jae King Liu is Vice Provost for Academic and Space Planning at UC Berkeley. She also holds a distinguished professorship endowed by TSMC in the department of electrical engineering and computer sciences. She has been on Intel's board of directors since summer 2016. Previously she has held research and engineering positions at the Xerox Palo Alto Research Center and Synopsys Inc. Liu has received numerous awards for her research, including the Intel Outstanding Researcher in Nanotechnology Award (2012) and the SIA University Researcher Award (2014). Currently, her research is focused on nanometer-scale logic and memory devices, and advanced materials, process technology and devices for energy-efficient electronics. She received her B.S., M.S. and Ph.D. degrees in electrical engineering from Stanford University.
---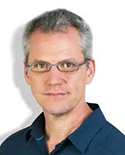 Andre Marquis is the Executive Director of the Lester Center for Entrepreneurship at the Haas School of Business at UC Berkeley. He has many years of experience starting successful biotechnology and IT ventures. Two companies Marquis helped start became publicly traded and a third was acquired by Amazon for over $190 million. He was also a founder and CEO of Amplyx Pharmaceuticals, an early stage drug development company backed by Life Science Angels and Tech Coast Angels. Marquis was a member of Boston-based CommonAngels and a founder of Incubator, LLC, a Berkeley-based business incubator. He received his B.A in cognitive science from University of Rochester and an M.B.A. from UC Berkeley's Haas School of Business. 
---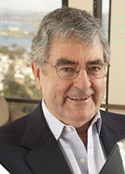 Edward E. Penhoet is currently associate dean of biology at UC Berkeley and a member of the board of directors of the UCSF Benioff Children's Hospitals. He is also chairman of the board of Immune Design Corporation.  He was dean of the UC Berkeley School of Public Health  from 1998-2002, and  was a director of Alta Partners, a health sciences venture capital firm from 2000 to 2016.  Penhoet also was a co-founder of Chiron Corporation, where he served as the company's President and Chief Executive Officer from its formation in 1981 until April 1998. He served as Vice-Chair of the governing board of the Independent Citizens Oversight Committee for the California Institute of Regenerative Medicine (CIRM) from 2005 to 2010, and served as the President of the Gordon and Betty Moore Foundation from 2004 to 2008. From 2008 to 2016 Penhoet served on President Obama's Council of Advisors on Science and Technology (PCAST), an advisory group comprised of 20 of the nation's leading scientists and engineers. Penhoet is an emeritus faculty member of both molecular and cell biology and of public health at UC Berkeley  He received his A.B. from Stanford and his Ph.D. from the University of Washington.
---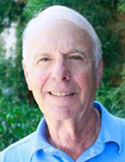 Arnold N. Silverman is a principal of Discovery Ventures, LLC, a venture capital firm focused on early-stage investment in software companies with market leadership potential in emerging technologies. Prior to Discovery Ventures, Silverman was President of Dymo Industries, a NYSE multinational company, he then went on to become CEO of Icot Corporation. He was a found board member of, and was an early-stage investor in, numerous leading software companies including Oracle, Informatica, iOwn, Luna Information Systems, Times Ten, and Business Objects. He received his B.S. and M.S. in electrical engineering and computer science from UC Berkeley and holds an M.B.A. from Columbia.
---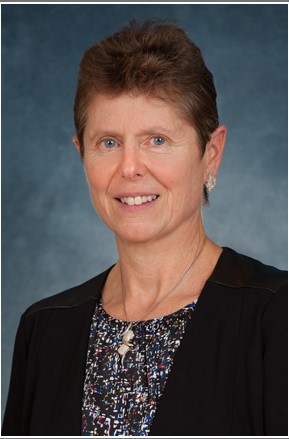 Darlene Solomon is a Senior Vice President and CTO at Agilent where her responsibilities include Agilent Research labs, and Agilent's programs in university relations, external research and venture investment. In her leadership role she works closely with Agilent's businesses to define the company's technology strategy and R&D priorities. She joined Hewlett-Packard Laboratories as a research scientist and soon moved into leadership as the R&D manager for the Chemical and Biological Systems Department. When Agilent Technologies was spun out from H-P in 1999, she became responsible for R&D/Technology for Agilent's Life Sciences and Chemical Analysis business. She was promoted to VP and Director, Agilent Laboratories in 2003, and has been Agilent's CTO and VP since 2006. Solomon earned her BS in chemistry from Stanford University and a doctorate in bioinorganic chemistry from MIT and completed Stanford's Executive Development Program. Solomon serves on the board of directors at Materion Corporation and participates in multiple academic and government advisory and review boards. She is a member of the National Academy of Engineering, a Fellow of the American Institute for Medical and Biological Engineering, received the USC Viterbi School of Engineering's Daniel J Epstein Engineering Management Award, and was named by Healthcare Technology Report to its Top 25 Women in Biotech. 
---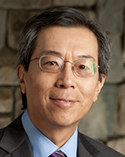 Robert Tjian was president of the Howard Hughes Medical Institute from April 2009 through August 2016. Trained as a biochemist, he has made major contributions to the understanding of how genes work during his three decades on the faculty at UC Berkeley. Tjian studies the biochemical steps involved in controlling how genes are turned on and off – information that is key to decoding the human genome. Findings from Tjian's laboratory have illuminated the relationship between disruptions in the transcription process and disorders such as cancer, diabetes, and Huntington's disease. More recently, his team has begun studying how transcription factors control the differentiation of embryonic stem cells into muscle, liver, and neurons. Early in his career Tijan cofounded the start-up company Tularik. Which was acquired by Amgen for $1.3billion in 2004. Tjian received a B.S. in biochemistry from UC Berkeley and a Ph.D. from Harvard University.