COVID-19 Resources for UC Berkeley Researchers
Berkeley Research at a Glance
# 1
Top U.S. University with highest number of highly ranked graduate programs
144
Members of the National Academy of Sciences
223
Fellows of the American Academy of Arts and Sciences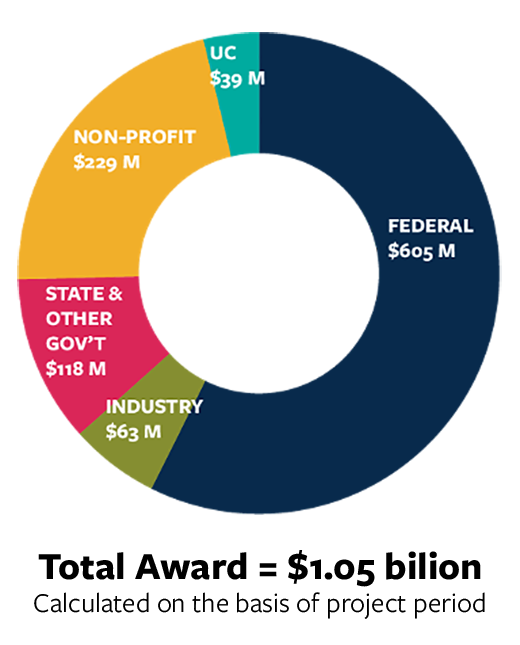 2020 – 2021
Research Funding Sponsors
Each year, the Berkeley campus receives well over one-half billion dollars in research support from external sources.
In the Media
Many parents may be worried about the effect of screen time on their teen children's mental health. However, a team of researchers has found that teens who had positive online interactions were less lonely during the lockdown. This suggests that it'…
Black adolescents and teens in California are "substantially" more likely to suffer injuries during interactions with law enforcement compared to White adolescents and teens, a study published Tuesday by JAMA Pediatrics found.
The authors of a study based on an enormous randomized research project in Bangladesh say their results offer the best evidence yet that widespread wearing of surgical masks can limit the spread of the coronavirus in communities. The preprint paper…