Henry Wheeler Center for Emerging & Neglected Diseases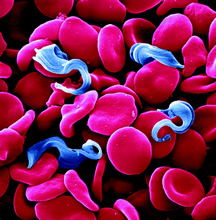 What are Emerging and Neglected Diseases?
Emerging and neglected diseases are a group of debilitating and often deadly infections. As a group, these diseases are poorly understood and generally lack effective tools for prevention, control, and treatment. Emerging diseases are caused by new or newly recognized pathogens. They include drug resistant infections, such as extensively drug-resistant tuberculosis (XDR-TB), as well as outbreaks of unknown origin and bioterror threats. As it can take more than a decade to discover and develop a novel drug or vaccine, the newness of emerging diseases makes them difficult to control. In contrast, neglected diseases are old diseases, such as malaria and intestinal parasites. Neglected diseases remain poorly understood, because they primarily affect poor populations in the developing world. These marginalized populations lack the vocal advocacy and commercial purchasing power needed to drive investment in scientific research and product development. While distinct in many ways, emerging and neglected diseases share a common urgent need for increased scientific understanding and innovative approaches for control.
Mission Statement
The mission of the Henry Wheeler Center for Emerging & Neglected Diseases (CEND) is to facilitate innovative scientific, technical, and practical solutions to challenges posed by emerging and neglected infectious diseases.
Theory of Change
The complexity and diversity of emerging and neglected diseases, and the challenging social and ecological environments in which they exist, demand that we employ creative, novel, and collaborative approaches. The University of California, Berkeley has a solid foundation and long tradition of basic research, technological innovation, and public higher education. UC Berkeley also benefits from an extensive network of students, staff, faculty, and alumni that span the span the private sector, the nonprofit sector, and diverse academic disciplines.
We believe that, by providing mechanisms to facilitate engagement, CEND can help the best and brightest minds at UC Berkeley can make meaningful and innovative contributions to our scientific understanding and ability to control emerging and neglected diseases.
Overview
CEND was established as a multi-disciplinary research unit in 2008, with the support of a generous donation by Henry H. "Sam" Wheeler, Jr. More than 60 faculty from multiple schools, colleges, and divisions at UC Berkeley, spanning the fields of biology, chemistry, engineering, public health, law, economics, and business, are affiliated with CEND. We have also established partnerships and collaborations with other academic institutions, global health nonprofits, government agencies, and biotech & pharmaceutical companies both locally and around the world.
CEND has three primary objectives that guide our programs and activities:
Educate. Educate tomorrow's innovators about the scientific, technical, and global public health challenges posed by emerging and neglected infectious diseases.
Connect. Connect researchers from diverse disciplines and geographic regions to foster inclusive, innovative, and interdisciplinary research.
Invest. Invest in research projects and provide support for the development of complex, interdisciplinary research grant applications to transform innovative ideas into active research programs
Leadership
Dan Portnoy, PhD, Faculty Director and Professor of Biochemistry, Biophysics and Structural Biology, Department of Molecular and Cell Biology
Laurent Coscoy, PhD, Faculty Associate Director and Associate Professor of Immunology and Pathogenesis, Department of Molecular and Cell Biology
Geoff Owen, PhD, Senior Faculty Advisory and former Dean of Biological Sciences
Elizabeth Ponder, PhD, Executive Director
Website
Director
Staff Contact
Mailing Address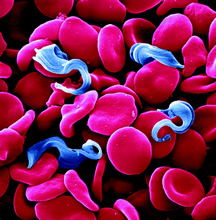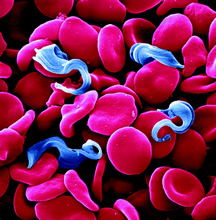 444A Li Ka Shing Center, Berkeley, CA 94720-3370