Energy Policy - Centers & Institutes
Work on energy policy is coordinated by researchers affiliated with the following  Berkeley centers and institutes: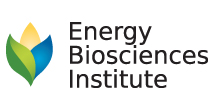 Energy Biosciences Institute (EBI)
EBI is a partnership between UC Berkeley, Berkeley Lab and the University of Illinois. Funded by a $500 million, ten-year grant from the energy company BP, researchers at EBI are charged with using biology, the physical sciences, engineering, and environmental and social sciences to devise viable solutions to global energy challenges and reduce the impact of fossil fuels on global warming. The world's first research institution solely dedicated to energy bioscience, EBI research is initially focused on the development of next-generation biofuels, but is also looking into various applications of biology to the energy sector.
Energy and Resources Group (ERG)
ERG is an interdisciplinary academic unit at UC Berkeley. ERG's mission is to develop, transmit and apply critical knowledge to enable a future in which human material needs and a healthy environment are mutually and sustainably satisfied. Established in 1973, ERG offers programs of study in Energy and Resources for graduate students leading to MA, MS, and PhD degrees. ERG also offers an undergraduate minor.

Renewable and Appropriate Energy Laboratory (RAEL)
RAEL is a unique new research, development, project implementation, and community outreach facility that focuses on designing, testing, and disseminating renewable and appropriate energy systems. The laboratory's mission is to help these technologies realize their full potential to contribute to environmentally sustainable development in both industrialized and developing nations while also addressing the cultural context and range of potential social impacts of any new technology or resource management system.

University of California Energy Institute (UCEI)
UCEI, located on the Berkeley campus, is a multi-campus research unit of the University of California system. Since its inception in 1980, UCEI's mission has been to foster research and educate students and policy makers on energy issues that are crucial to the future of California, the nation, and the world.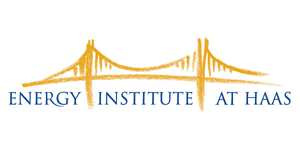 Energy Institute at Haas
The Energy Institute at Haas is a joint venture of the Haas School of Business and the UC Energy Institute that brings together research and curricular programs on energy business, policy and technology commercialization. The goal of EI @ Haas is to bridge the gap between the frontiers of economic and scientific energy research and the marketplace.
University of California Center for Energy and Environmental Economics (UCE3)
UCE3 functions as a hub of research excellence at the intersection of energy and environmental economics within the UC system. It is a joint venture of the UC Energy Institute and the Bren School of Environmental Management at UC Santa Barbara. UCE3 brings together researchers - through both shorter collaborative research events and longer-term visits - to share their knowledge in the pursuit of more comprehensive approaches to some of today's most challenging energy and environmental issues.

California Institute for Energy and Environment (CIEE)
CIEE, an innovative UC partnership of energy agencies, utilities, building industry, non-profits, and research entities designed to advance energy efficiency science and technology for the benefit of California and other energy consumers and the environment. CIEE is a branch of the University of California Energy Institute.
Berkeley Roundtable on the International Economy (BRIE)
BRIE brings together UC Faculty, policymakers, business leaders, and scholars from around the world to analyze competition in the development and use of new technologies and exploring the impact of new technologies on economic growth.

Center for Law, Energy and the Environment (CLEE)
CLEE is a research center at UC Berkeley Law Boalt Hall focused on environmental and energy law. CLEE's mission is to foster interdisciplinary environmental and energy law and policy research and to translate that research into public policy solutions. Within CLEE, the Climate and Energy Policy Institute (CEPI) provides an interdisciplinary forum for research on these aspects of climate policy. The Berkeley campus provides an ideal setting for exploring these issues, given its premier standing in the social sciences, engineering, and climate science.  In particular, CEPI has a strong link with the Energy and Resources Group (ERG).
Center for Environmental Public Policy (CEPP)
CEPP at the Goldman School of Public Policy (GSPP) aims to bridge the gap between environmental theory and policy implementation.  It integrates interdisciplinary environmental theory and policy implementation through its seminars, workshops, and conferences. CEPP's programs seek to educate, direct and motivate those in environmental public policy.  In particular, CEPP activities are geared to help fill the local and global need for competent environmental managers who are adept at policy-making within the context of limited and varying resources.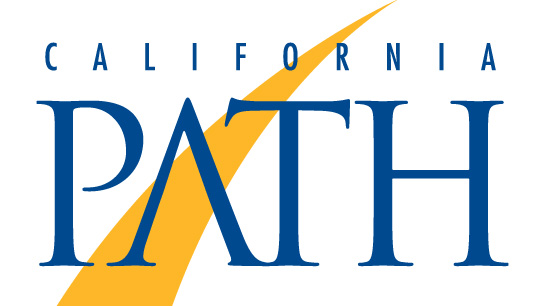 California Partners for Advanced Transit and Highways (PATH)
PATH is administered by the Institute of Transportation Studies (ITS) at the University of California, Berkeley, in collaboration with Caltrans. PATH is a multi-disciplinary program with staff, faculty, and students from universities statewide, and cooperative projects with private industry, state and local agencies, and non-profit institutions.