Environment - Centers & Institutes
The Berkeley centers and programs highlighted here facilitate a wide range of research projects related to the environment: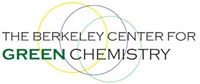 Berkeley Center for Green Chemistry
The Berkeley Center for Green Chemistry is advancing green chemistry through research, teaching and engagement in three interdisciplinary areas of inquiry: New Chemistries, Health and Environment, and Policy and Economy. Investigators in chemistry, the environmental health sciences, public policy, business, and law are developing new science and scholarship that is placing green chemistry, alongside carbon-neutral technologies, as a cornerstone of environmentally sustainable development and the green economy.
Berkeley Initiative in Global Change Biology
The Berkeley Initiative in Global Change Biology (BiGCB) aims to facilitate and coordinate cutting-edge research in Global Change Biology. The approach of the Initiative emphasizes using integrated analyses of fossil, historic, and modern biological data, much of which is unique to UC Berkeley. By applying new technologies to understand past responses, researchers affiliated with the Initiative hope to develop predictions of future biological change.

Berkeley Water Center
The Berkeley Water Center takes a comprehensive approach to water resources research and management that reflects the conditions of the 21st Century: variable and uncertain supply, increasing demand and inadequate structural and institutional infrastructure. Researchers seek to develop and demonstrate the application of new concepts, information and engineering technology and computational tools that serve diverse water interests. The Center is comprised of researchers from several UC Berkeley Colleges and Departments, including more than 70 faculty members with water-related expertise.
Center for Environmental Design Research (CEDR)
CEDR's mission is to foster research in environmental planning and design and to promote innnovations   energy efficiency and green design and sustainability. The scope of environmental planning and design is broad, ranging from the local environments of people within buildings to region-wide ecosystems, from small details of building construction to large-scale urban planning, from the history of the built environment to the design process itself.

Center for the Built Environment (CBE)
CBE aims to improve the design, operation, and environmental quality of buildings by providing timely, unbiased information on building technologies and design techniques. The CBE research team and industry partners are developing ways to "take the pulse" of occupied buildings - looking at how people use space, asking them what they like and don't like about their indoor environment, and linking these responses to physical measurements of indoor environmental quality. This feedback is highly valuable those who manage, operate, and design buildings. They also study technologies that hold promise for making buildings more environmentally friendly, more productive to work in, and more economical to operate.

Green Building Research Center (GBRC)
GBRC was created to advance and promote sustainable building design and operation on the UC Berkeley campus, and provide resources to aid other universities in similar efforts across the state.

Center for Ecosystem Modeling, Measuring and Modeling (EM3)
EM3 is a collaboration of principle investigators, post-docs and graduate students at the University of California, Berkeley. The mission of EM3 is to understand the dynamics of society, nature and the environment by quantifying and predicting temporal and spatial trends. Research is conducted in three primary areas: effects of climate change on ecosystem, effects of society on ecosystem and ecosystem value.

Laboratory for Manufacturing and Sustainability (LMAS)
Research in the LMAS is concerned with the analysis and improvement of manufacturing processes and the development of tools to analyze sustainability. Specifically, research is focused on minimizing/removing contaminants and machining defects during manufacture, improving the precision and repeatability of chemical mechanical polishing, and modeling sustainable, environmentally-conscious manufacturing processes and systems.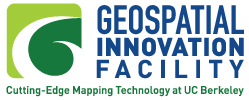 Geospatial Innovation Facility (GIF)
The Geospatial Innovation Facility (GIF) at UC Berkeley's College of Natural Resources provides leadership and training across a broad array of integrated mapping technologies. These technologies include Remote Sensing, Geographic Information Systems (GIS), Global Positioning Systems (GPS), and modeling. The GIF offers innovative geospatial approaches to environmental research projects and grant opportunities.