Cal Energy Corps - Symposium 2011

UC Berkeley's Cal Energy Corps participants reflected on their experiences and lessons learned during their internships around the world at the Cal Energy Corps Symposium on September 22, 2011. The students reported on a wide variety of exciting projects – from developing the next generation of thin-film solar cells, to the design and deployment of wind turbines in rural villages, to the analysis of low-carbon growth strategies.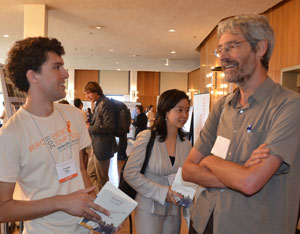 Ramesh Ramamoorthy, the Director of the SunShot Initiative and the Solar Energy Technologies Program at the U.S. Department of Energy gave the keynote address describing his agency's efforts to make solar electrictty available - without subsidies - at a dollar per watt. Following Ramamoorthy's presentation, students summarized the highlights of their summer projects in a poster session and panel discussion.
The 19 undergraduates held paid internships in Denmark, Hong Kong, Taiwan, India, Nicaragua, Canada, Washington D.C. and Emeryville. The event, held at Alumni House, attracted a large audience. For a more detailed account of the symposium and the student presentations, please see this report on the Berkeley News Center.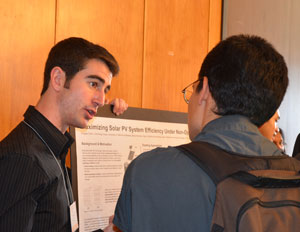 A group of Cal Energy Corps students also had the opportunity to share their experiences at the 2011 BERC Symposium and Innovation Expo on October 20-21, 2011. The event, organized by the Berkeley Energy and Resources Collaborative (BERC), a student organization with over 3,000 members on the Berkeley campus, attracted a record number of visitors this year. BERC engages students and alumni across the disciplines and helps connect the campus to a wide community of green entrepreneurs and innovators. The 2011 symposium was a wonderful opportunity for selected Cal Energy Corps participants to showcase their research, share their experiences in the field, and help enhance the campus' interaction with industry in the energy and climate arenas. Read more about the BERC symposium in this report on the Berkeley News Center.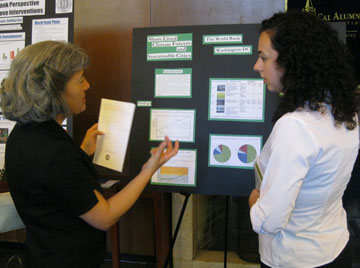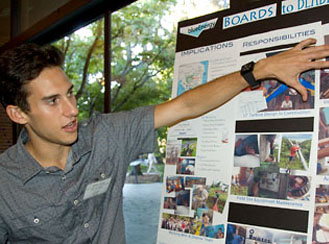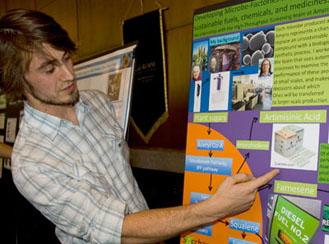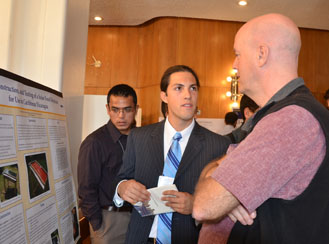 The students also blogged about their experiences throughout the summer. Read the individual blog entries
Learn more about the Cal Energy Corps at http://energycorps.berkeley.edu. Please contact energy@berkeley.edu with any questions you may have.