Cal Energy Corps - Summer 2011 Participants
A group of extraordinarily talented and motivated UC Berkeley students is participating in the inaugural Cal Energy Corps program in summer 2011: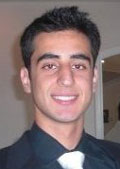 Sadegh Asefi
Sadegh, a Mechanical Engineering major, will spend his Cal Energy Corps internship at Academia Sinica in Taiwan working with researchers who focus on the development of lithium batteries. Sadegh has a special passion for science that he began to nurture as a child growing up in Iran. Since he came to the United States and transferred to UC Berkeley he has enjoyed learning about the complex relationship between energy consumption and the climate of our planet. He looks forward to advancing his technical knowledge as well expanding his cultural experience this summer. He has long wanted to visit East Asia to see whether different cultures might tackle the same technical challenges in different ways.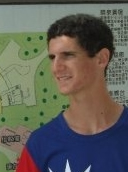 Nicholas Brady
Nicholas, a Chemical Engineering student with a particular interest in material science and energy, will spend nine weeks this summer at Academia Sinica in Taiwan working on a project developing high-efficiency thermoelectric materials. At UC Berkeley he currently conducts research in Professor Clayton Radke's lab on the kinetics of cellulase absorption. Two years ago Nicholas visited Taiwan and enjoyed the experience so much that he wanted to return to continue building on his research interests in the field of alternative energy. A native of California, he enjoys basketball and soccer.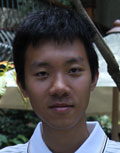 Gary Chang
Gary is a Chemistry major with a minor in Global Poverty as well as Material Science. He will spend nine weeks at Academia Sinica working with researchers on producing the next generation of hydrogen fuel cells and supercapacitors. Gary's dream is to apply technology to benefit society, and he thinks that chemistry and material science will play an important role in developing the next generation energy supply which will be especially relevant to developing countries. He is excited to join the Cal Energy Corps since the  opportunity to work at Academia Sinica will help provide him with a new perspective on his academic interests.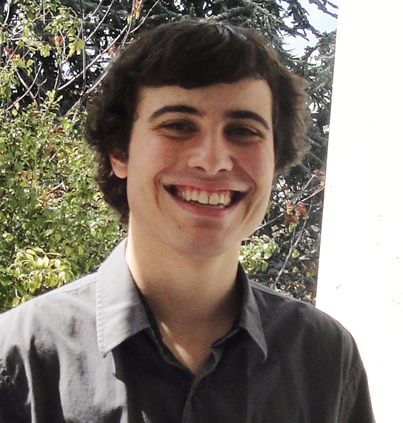 Steven DeMartini
Steven will be working this summer at the World Bank on a project evaluating cookstove design, financing, and the carbon impact of forest/stove projects that have become a focus for the World Bank. Steven's major is Environmental Engineering Science with a minor in Energy and Resources. At Cal, he is involved in Engineers Without Borders and Tau Beta Pi, the engineering honor society. In his free time, he loves to play guitar and drums and write music. He is excited to participate in the Cal Energy Corps because he has a passion for issues of climate and energy.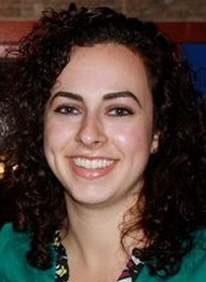 Farah Ereiqat
Farah will spend her Cal Energy Corps internship at the World Bank in Washington D.C. analyzing low-carbon growth strategies. Fluent in Arabic, she has spent time in several countries throughout the Middle East including a stay at the American University of Beirut in summer 2010. Her travels made her aware of the influence of energy policies on economic development. Her future goal is to change the way in which people use and value resources using the strong econometrics skills she acquired as an Environmental Economics and Policy major. She is currently a research assistant with the Institute of Transportation Studies.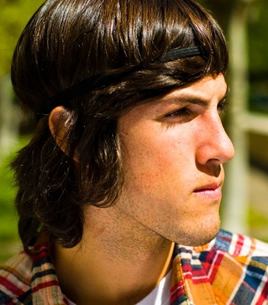 Clayton Ernst
This summer Clayton will help San Francisco-based non-profit blueEnergy to research, design, test, and implement a solar dryer for use in one of blueEnergy's communities on the Caribbean coast of Nicaragua. Clayton grew up in Orange County, CA, but has since migrated northwards and now calls the Bay Area his home. He will graduate from UC Berkeley with an Environmental Engineering Science degree, and hopes to pursue graduate education in the near future. Clayton's academic interests include natural wastewater treatment systems, climate change mitigation policy, and biogeochemistry. In his free time Clayton enjoys playing his bass guitar, rock climbing, running, and generally being outdoors.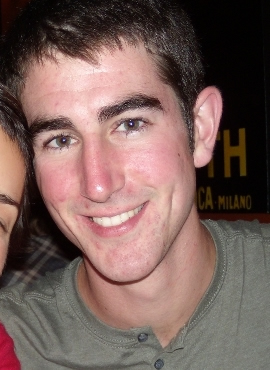 Douglas Fabini
Douglas, a Mechanical Engineering major, will spend eight weeks this summer at the Indian Institute of Technology—Kharagpur in an internship that focuses on integrating solar photovoltaics into the electricity grid. He hopes to pursue a career in energy or international development and  is particularly interested in grid-integration of renewable energy technologies, embedded control systems design, and water, sanitation, and hygiene in the developing world.  When he is not researching energy, he is backpacking, bouldering, working with his hands, and taking in panoramic views.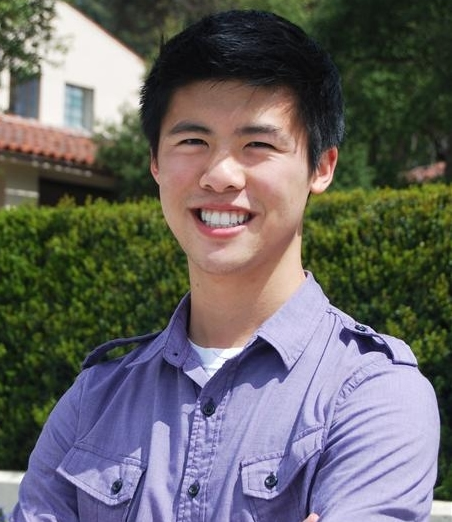 Hank Fanchiu
Hank developed interest in sustainable energy through his chemistry courses and after learning about the hydrogen fuel cell buses implemented in the local transit system. He is interested in exploring further by helping to investigate catalytic reactions during his Cal Energy Corps internship at the Technical University of Denmark. As a Molecular and Cell Biology major, Hank has worked as a research assistant in the Stroud Lab at the University of California, San Francisco. In addition, he is a UC Berkeley Regents' and Chancellor's Scholar and serves on the Public Relations Committee in the Regents' and Chancellor's Scholars Association. Outside of school, his interests include soccer, photography, traveling and guitar.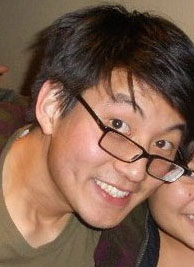 Ted Kim

Ted Kim, a microbial biology and molecular environmental double major, will be working at the Indian Institute of Technology in Kharagpur on algal biofuels. Having worked in a plant biochemistry and a fungal genetics lab, he enjoys the research environment and believes that more sustainable energy sources will come through ingenuity and novel scientific approaches. After his last year at Cal, he plans to pursue a career in biotechnology. Ted's hobbies include jamming, volunteering, hiking, identifying plants, fishing, and skateboarding.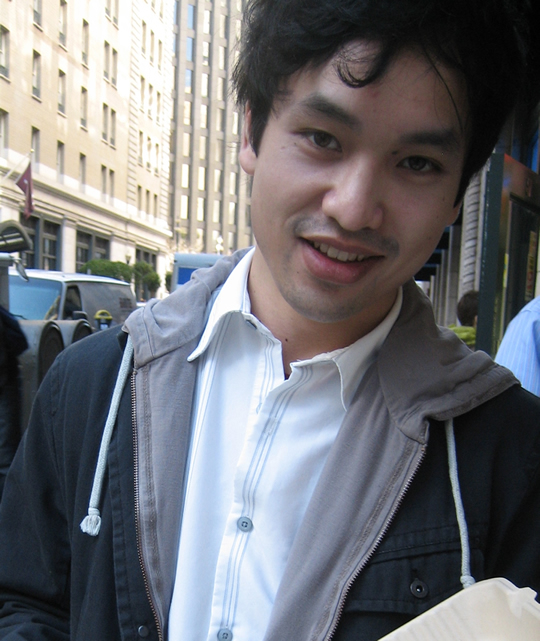 Bayon Lee
Bayon will be working on the urban climate and urban design for high density cities project at the Chinese University of Hong Kong this summer. His experience in the US Army and volunteer work with Habitat For Humanity complement his education at Cal, allowing him to develop a keen sense for the importance of the role of green technology in future development. Bayon, a Civil Engineering major, hopes to use what he learns to contribute to a more sustainable future, both in his community and around the world. His international travels have given him an appreciation for different cultures and, as an engineer, how solutions to the same problems need to be tailored to the local environment and populace.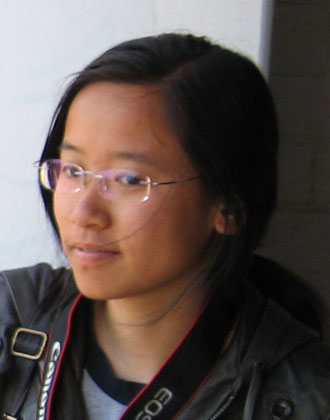 Gloria Lee

Gloria will be spending eight weeks at the Chinese University of Hong Kong working on the optimization of organic photovoltaic devices. Gloria hails from the greater Los Angeles area, and loves the spirit of UC Berkeley and the Bay Area. She would like to major in Physics and minor in Creative Writing. She is particularly interested in optics and nanotechnology, and her current research involves making silicon solar cells more efficient at absorbing infrared light. In her spare time, she enjoys juggling, film photography, writing poetry, and playing frisbee on the Cal Women's Ultimate team.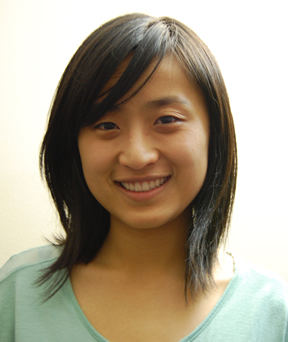 Ye-Qing Liu
Ye-Qing, better known as Ching-Ching, is a Civil and Environmental Engineering major. She will spend eight weeks at IIT Kharagpur in India where researchers are developing low cost microbial fuel cells for wastewater treatment and energy recovery. She is excited to be a part of the Cal Energy Corps internship program and is looking forward to an amazing, eye-opening summer in India. Her main interests are in water conservation and treatment, alternative energy and development studies. She also enjoys listening to music, acting, exploring new places, and trying out new recipes.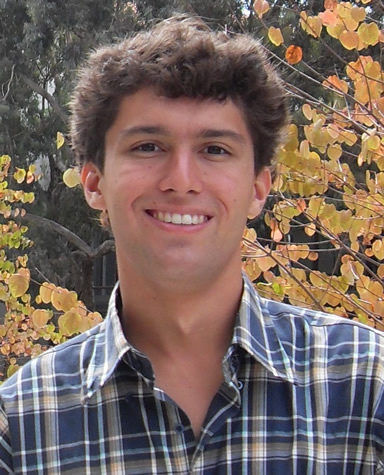 Chandler Miller
Chandler Miller is an Environmental Engineering Science major who is minoring in Energy and Resources as well as Music. He will spend eight weeks at Technical University of Denmark this summer. Chandler is involved with Engineers Without Borders and the current president of Berkeley Energy and Resources Collaborative for undergraduates. His academic interests are focused in alternative energy and clean technology. After graduating, he wants to spend time abroad working in underdeveloped communities to improve living conditions by implementing new and innovative technologies. Outside of academics, Chandler is a part of the Cal Fencing Club. His other interests are playing music, museum-going, and traveling.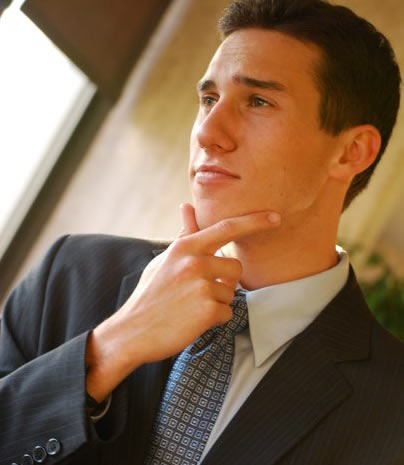 David Olmos
David is a Mechanical Engineering student from San Diego, CA with long-standing interests in renewable energy production and management. He will spend his Cal Energy Corps internship assisting San Francisco-based non-profit blueEnergy with research and testing parts of an innovative wind turbine design in Nicaragua. David intends to pursue a fifth year Masters at Cal in 2011 to continue developing his background in renewable energy technology. He enjoys traveling, surfing, snowboarding and new experiences.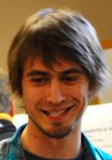 Max Schubert
Max Schubert is a Microbial Biology and Molecular Environmental Biology double major, and will be joining the High Throughput Screening Team at Amyris Biotech this summer. He plans to devote his career to the use of microbial metabolisms to create compounds currently sources from petrochemical feedstocks. His short, erratic path towards becoming an informed researcher has included working with the Lemaux and Bruns labs in the Plant and Microbial Biology department at UC Berkeley, and teaching the "Organic Gardening" and "Mushroom Identification" DeCal courses. In his free time, he is an avid cyclist, drummer, gardener, and naturalist.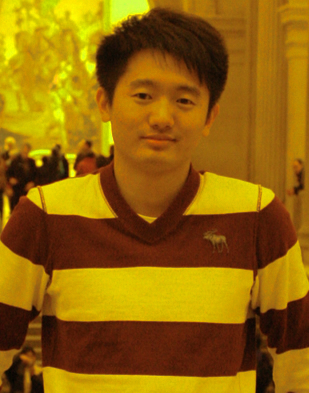 Xiao Su
Xiao will work with researchers at the World Bank this summer to evaluate different municipal vehicle models (e.g. regional buses, car-share/zipcar) with the goal of moving economic incentives away from private vehicles to public transportation. Born in China, Xiao has already several years of work experiences launching a successful online shoe store in China. He came to UC Berkeley in fall 2010 and is majoring in Environmental Economics and Policy. Xiao has founded the Chinese Transfer Student Association which is mentoring community college students. He would like to go back to China and work in the cleantech sector after he graduates.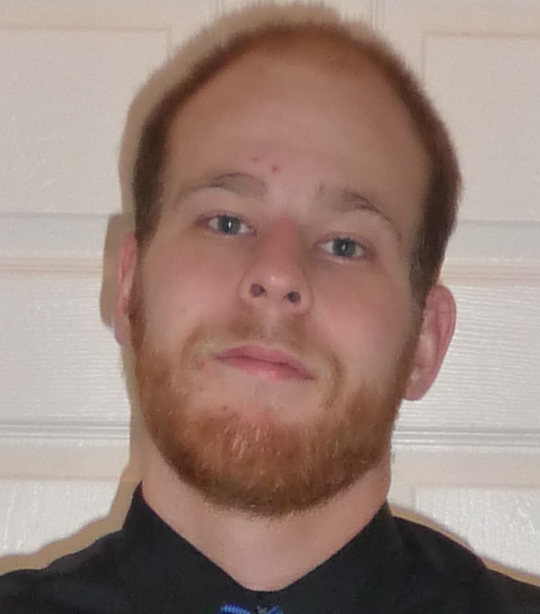 Miles Ten Brinke

Miles will spend the coming summer at the Centre for International Governance Innovation in Waterloo, Canada, where he will help support a conference that will bring together some of the world's foremost scientists and technologists to explore sustainable and achievable pathways to low carbon energy production, storage and transportation. Miles transferred to UC Berkeley from Mount San Jacinto College with his A.A. in Social/Behavioral Science in fall 2010. At Berkeley he's working on a B.S. in Society and Environment. During the coming year Miles will be applying for the Rhodes, Marshall, Fulbright and Truman as well as to graduate schools -- Oxford, Sussex, Exeter and Auckland. Miles has been working in the energy sector for over four years now, and hopes to have a career related to global energy policy.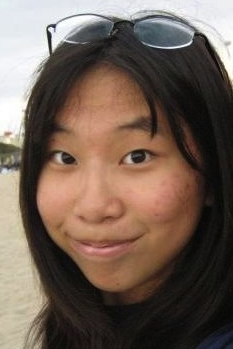 Olivia Yu
Olivia, an environmental engineering science major, will spend the summer at Academia Sinica in Taiwan assisting researchers who are developing organic dyes for efficient dye-sensitized solar cells and for organic photovoltaic cells. At UC Berkeley Olivia is involved with Berkeley Engineers and Mentors (BEAM) and the Civil Engineering Department's Environmental Team. After graduation, she is looking forward to graduate school or a career in energy or wastewater treatment. Olivia's family is from Hong Kong and Taiwan, where she has yet to travel, which makes this upcoming opportunity a special experience. In her spare time, Olivia enjoys cooking and playing the guitar. Her lifelong goal is to help save the planet.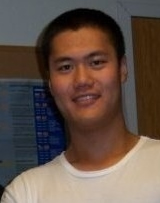 Jason Zhang
Jason is pursuing a major in Physics and a minor in Mathematics at UC Berkeley. This summer he will be working at the Chinese University of Hong Kong with a team of researchers who work on creating the next generation of semiconductor thin film solar cells. At UC Berkeley Jason is a research assistant in two labs, as well as a physics study group tutor. After graduation, Jason plans to continue on to graduate studies in engineering and eventually to work in the alternative energy industry, particularly in solar technology. In his free time, his interests include reading, music, basketball, and hiking.